There is nothing I love more than finding healthy hacks for my favorite not-so-healthy foods. When the Spiralizer first came out, I made faux noodles out of pretty much every vegetable ever because A. they looked gorge! and B. It was so much better for me than my go-to pasta alternatives. So it's no surprise that the air fryer is so totally up my alley. Lucky for us all, today the Dash Compact Air Fryer 1.2L back in stock on Amazon and on sale for $39.99, up to 60 percent off the original price.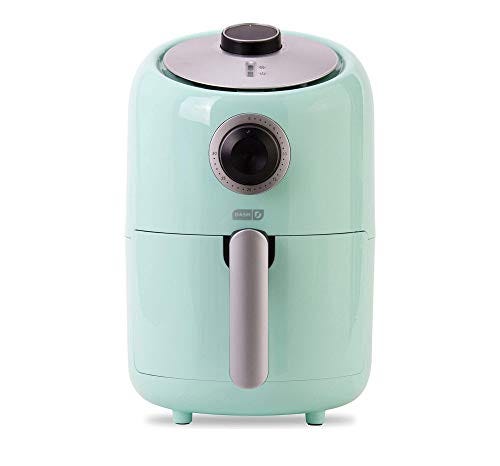 New to air frying? No problem. Here's a quick rundown: This appliance helps make yummy, typically oil-drenched favorites like fried chicken and French fries without the usual amount of oil those classic gimme-more recipes require. This means that you can still enjoy those crave-worthy grease bombs, but sans the grease.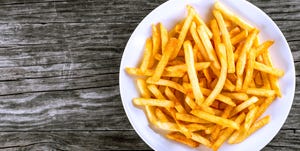 The Dash Compact Air Fryer comes with a 1.6-quart capacity fryer basket, perfect to make eats for at least two. Also: an auto-shut off function that both prevents overcooking and can reduce that "did I leave that thing on?" gut-check we all get every now and again rushing out of the house.
The best part? It's available in five different colors (including a dreamy aqua). With four-out-of-five stars on Amazon, this one's a no-brainer. Now the big question is: what food am I gonna fry first? BRB, getting on the recipe hunt.
Source: Read Full Article