Delay in Treatment Will Cost Hospital Millions
A Texas hospital must pay a multimillion-dollar judgment for failing to treat a woman's spinal injury in time to prevent paralysis, according to a report on WFAA.com, among other news sites.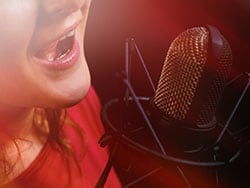 On March 21, 2019, Judy "Jessie" Adams, then part of a singing-songwriting duo with her husband, Richard, went to Premier Interventional Pain Management, in Flower Mound, Texas, prior to the couple's drive to Ohio for a funeral. At Premier, Jesse received an epidural steroid injection (ESI) that she hoped would ease her back pain during the long drive.
Instead, the injection ended up increasing her pain.
"He [the pain physician] gave me the shot, but I couldn't feel my legs. They were tingling, but I couldn't feel them," Adams explained. "The pain was so bad in my back." In their suit, Adams and her husband alleged that the doctor had probably "nicked a blood vessel during the ESI procedure, causing Jessie to hemorrhage." (The couple's suit against the doctor was settled prior to trial.)
Jessie remained under observation at the pain facility for about 1½ hours, at which point she was taken by ambulance to nearby Texas Health Presbyterian Hospital. There, in the emergency department (ED), staff ordered a "STAT MRI" in preparation for an emergency laminectomy.
For reasons that remain murky, the MRI wasn't performed for 1 hour and 37 minutes. The emergency laminectomy itself it wasn't started until more than 5 hours after Adams had been admitted to the ED. This was a direct violation of hospital protocol, which required that emergency surgeries be performed within 1 hour of admittance in the first available surgical suite. (At trial, Adams's attorneys from Lyons & Simmons offered evidence that a suite became available 49 minutes after Adams had arrived at the ED.)
During the wait, Adams continued to experience excruciating pain. "I kept screaming, 'Help me,' " she recalls today. At trial, her attorneys argued that the hospital's delay in addressing her spinal emergency led directly to her current paralysis, which keeps her confined to a wheelchair and renders her incontinent.
The hospital disagreed. In court, it maintained that Adams was already paralyzed when she arrived at the ED and that there was no delay in care.
The jury saw things differently, however. Siding with the plaintiffs, it awarded Adams and her husband $10.1 million, including $500,000 for Richard Adams's loss of future earnings and $1 million for his "loss of consortium" with his wife.
Their music career now effectively over, Richard spends most of his time taking care of Jessie.
"Music was our lifeblood for so many years, and he can't do it anymore," Jessie Adams says. "He goes upstairs to play his guitar and write, and suddenly I need him to come and cath me. I just feel like I'm going to wake up from this bad dream, but it's the same routine."
Two Doctors Are Absolved in Woman's Sudden Death
In a 3-2 decision last month, the Pennsylvania Supreme Court ruled that the state's 2-year statute of limitations in wrongful-death cases applies even in cases in which plaintiffs fail to identify the cause of death in a timely manner, as a report in the Claims Journal indicates.
The decision stems from a lawsuit filed by Linda Reibenstein on behalf of her mother, Mary Ann Whitman, who died in late April 2010 from a ruptured aortic aneurysm.
On April 12, 2010, Whitman visited Patrick D. Conaboy, MD, a Scranton family physician, complaining of a persistent cough, fever, and lower-back pain. Following an initial examination, Conaboy ordered an aortic duplex ultrasound scan and a CT scan of the patient's abdomen.
The ultrasound was performed by radiologist Charles Barax, MD, who reviewed both scans. He identified a "poorly visualized aortic aneurysm." At this point, Conaboy referred Whitman to a vascular surgeon. But before this visit could take place, Whitman's aneurysm ruptured, killing her. This was listed as the medical cause of death on the patient's death certificate.
In April 2011, Reibenstein filed a claim against Barax, alleging that he had failed to gauge the severity of her mother's condition. Reibenstein's attorney wasn't able to question Barax on the record until well after the state's 2-year statute of limitations had elapsed. When he did testify, Barax explained that the scans' image quality prevented him from determining whether Whitman's aneurysm was rupturing or simply bleeding. Despite this, he insisted that he had warned Conaboy of the potential for Whitman's aneurysm to rupture.
In March 2016, nearly 6 years after her mother's death, Reibenstein filed a new lawsuit, this one against Conaboy, whom she alleged had failed to properly treat her mother's condition. Conaboy, in turn, asked the court for summary judgment — that is, a judgment in his favor without a full trial — arguing that the state's window for filing a wrongful-death claim had long since closed. For their part, Reibenstein and her attorney argued that the state's 2-year statute of limitations didn't start until the plaintiff had discovered the cause of her mother's death.
Initially refusing to dismiss the case, a lower court reconsidered Conaboy's motion for summary judgment and ruled that Reibenstein had failed to present any evidence of "affirmative misrepresentation or fraudulent concealment." In other words, in the absence of any willful attempt on the part of the defendant to hide the legal cause of death, which includes "acts, omissions, or events having some causative connection with the death," the statute of limitations remained in effect, and the defendant's motion was thereby granted.
Continuing the legal seesaw, a state appeals court reversed the lower-court ruling. Noting that the Pennsylvania malpractice statute was ambiguous, the court argued that it should be interpreted in a way that protects plaintiffs who seek "fair compensation" but encounter willfully erected obstacles in pursuit of their claim.
Conaboy then took his case to the state's highest court. In its majority decision, the Pennsylvania Supreme Court staked out a narrow definition of cause of death — one based on the death certificate — and ruled that only willful fraud in that document would constitute the necessary condition for halting the claim's clock. Furthermore, the high court said, when lawmakers adopted the Medical Care Availability and Reduction of Error Act in 2002, they did so with no guarantee "that all of the information necessary to sustain a claim will be gathered in the limitations period."
Similarly, the court ruled, "at some point the clock must run out, lest health care providers remain subject to liability exposure indefinitely, with the prospect of a trial marred by the death or diminished memory of material witnesses or the loss of critical evidence."
The content contained in this article is for informational purposes only and does not constitute legal advice. Reliance on any information provided in this article is solely at your own risk.
Wayne J. Guglielmo, MA, is an independent journalist based in Mahwah, New Jersey.
For more news, follow Medscape on Facebook, Twitter, Instagram, and YouTube.
Source: Read Full Article