Thought Leaders
Ishani Malhotra
CEO
Carcinotech
In this interview, we speak to Ishani Malhotra, CEO of Carcinotech, about their 3D-printed tumor replicas that are being used to better understand personalized cancer treatments.
Please can you introduce yourself and tell us about your role at Carcinotech?
Ishani Malhotra, Chief Executive Officer and founder of Carcinotech, has nine years of experience in oncology and stem cell research with degrees from the University of Edinburgh and a Certificate of Achievement from Harvard Medical School. She has experience working in oncology and stem cell research at Censo Biotechnologies, HCG Oncology hospitals, The Institute of Cytology and Preventative Oncology, and Stempeutics prior to launching Carcinotech. She was listed as a Director of the Year Regional finalist at the Institute of Directors Scotland 2021 awards and has won several awards at national and international platforms.
She was recently recognized as one of 35 Rising Stars by Scottish Business Insider under 35. She won the AccelerateHer 2022 Awards for Science and MedTech and the Female Entrepreneur of the Year award at The Scottish SME Business Awards 2022. She has established significant international partnerships to advance Carcinotech's vision of providing personalized drug testing platforms to help those suffering from cancer. She worked with organizations across industry and academia, including Cellink and Cancer Research UK, to advance the validation of the company's technology.
Carcinotech was founded by Ishani Malhotra in 2018 and based on her research at the University of Edinburgh. Ishani obtained grant funding from Scottish Enterprise and won several business competitions to kickstart the company's entrepreneurial journey. With proof of concept and validation data funded through grants, she raised the seed round of investment to commercialize this technology.
Carcinotech is a startup focused on creating 3D-printed tumor replicas to better understand personalized cancer treatments. Can you tell us more about Carcinotech and some of your aims and missions?
Carcinotech is a MedTech company with expertise in manufacturing 3D-printed living tumors using patient-derived biopsies, primary cells, immune cells, and cancer stem cells. Carcinotech's advanced models provide a platform for rapid, ethical, and accurate drug screening and pre-clinical and personalized medicine testing.
Carcinotech's vision is to be at the forefront of cancer drug testing and provide personalized medicine testing to each individual suffering from cancer to better their chance of treatment and survival.
At Carcinotech, our technology helps reduce and remove the requirement of animal testing for drug development. We develop humanized models, tackling head-on one of the biggest issues facing the pharmaceutical industry – the use of animal testing.
Carcinotech wants to democratize cancer treatment, bringing better treatments to market faster. Ishani set out to address the cancer industry's major challenges, including replicating the patients' tumor microenvironments and immune systems. Carcinotech's immuno-oncology-focused printed tumors developed from the patient's immune cells are our solution to this challenge. Traditional organoid models can take up to 90 days to be assay-ready, are less reproducible, and are incompatible with high-throughput systems. Carcinotech's 3D-printed tumors solve this problem with rapid, consistent tumors in high-throughput formats.
Image Credit: Ground Picture/Shutterstock.com
Personalized medicine has seen incredible advancements in recent years, but it still has a few challenges before it is commonplace within clinical settings. What do you believe to be some of the biggest challenges surrounding the adoption of personalized medicine, and how is Carcinotech trying to tackle these?
Cancer Research eBook
Compilation of the top interviews, articles, and news in the last year.
Download a free copy
Adoption of the technology – Educate on the benefits, features, and basics of personalized medicine
Need for further research – our work contributes to the growing research and development of personalized medicine and its applications
More expensive than the current 'one drug for all' therapies
Carcinotech manufactures 3D-printed living tumors using patient-derived cells and biopsies. Can you tell us more about your models, how they are created, and how they can be used for personalized medicine testing?
We have developed patient-specific printed tumors for Brain, Lung, Breast, Colorectal, and Ovarian cancers with characterized patient populations and mutational status. As well as the five cancers, our flexible technology allows us to develop models for any solid tumors. We continuously develop new products for different cancers, including rare cancers.
We print each tumor using our custom ECM which matches the original tumor environment. Our models encapsulate the heterogeneity of each patient's tumor, including their immune cells.
Carcinotech's technology holds the potential to revolutionize cancer research, offering surgeons and oncologists the opportunity to test treatment options, drug responses and create treatment plans for each patient.
What benefits do using these 3D printed models have for both patients and clinical settings?
Rapid results- allows for treatment plans to be created quickly and more accurately
High-throughput
Allow for personalized treatment plans- each person's body is different, meaning that each person's cancer is different. This requires a personalized treatment plan to best address each patient's specific needs. Our 3D-printed tumors will allow surgeons to decide how best to address each patient's cancer, improving their treatment options, quality of life, and the likelihood of survival
Image Credit: Gumpanat/Shutterstock.com
These models are also described to be 'reinventing cancer research'. How is this?
Our technology will help to bring modern treatments and therapeutics….
Carcinotech is unique in its offering. While there are thousands of businesses working hard in the industry to advance their technology to offer better solutions to cancer research, drug development, and manufacturing. Carcinotech is the only business in our field to be using 3D-printed living tumors. Most of our competitors work with 2D models that are not representative of real living tumors within a patient. Therefore, our technology allows for more robust drug screening/testing data as our 3D-printed tumors are far closer to the patient's biopsy.
You are currently involved in many collaborations to help accelerate the delivery of new effective cancer treatments, including a close collaboration with CELLINK, a leading bioprinting company. How important are these collaborations in bringing new therapeutics to markets?
We value each of our collaborations they provide… Our work with CELLINK has provided us with access to their advanced 3D bioprinters and bioinks, helping to progress the development of our technology.
We have also worked with Cancer Research UK, providing some GBM models as part of a beta test. This allowed us to improve our offering to suit researchers in the drug testing space better.
Collaborations like these allow smaller biotech companies like ourselves to develop and commercialize our technology much quicker, increasing the number of new therapies that make it to market and pushing forward cancer research and drug development as a whole.
Combining resources and knowledge with like-minded companies can only push progress toward reaching our company goals and mission while benefiting the wider society.
What is next for Carcinotech? Are you involved in any exciting upcoming projects?
Right now, Carcinotech is poised to enter new international markets. In 2023 we are focused on bringing our advanced offering to the US market, with discussions already underway with potential clients. This will be a highly profitable market for the company and will be the main focus, alongside growing business at home in the UK and Europe.
Where can readers find more information?
Company website- https://www.carcinotech.co.uk/
LinkedIn- https://www.linkedin.com/company/carcinotech-ltd/
Our Email Newsletter- https://mailchi.mp/ec7325c6b36c/carcinotech-newsletter-signup
About Ishani Malhotra
Ishani Malhotra, Chief Executive Officer and founder of Carcinotech, has nine years of experience in oncology and stem cell research with degrees from the University of Edinburgh and a Certificate of Achievement from Harvard Medical School.
10 years ago, when Ishani positively diagnosed a young boy with leukaemia, she knew it would take 10-15 years for an innovative treatment to get to market and he would not be able to access this treatment in his lifetime. The WHO estimates the total number of cancer cases will reach 22 million by 2030. That means millions of people will lose out on innovative cures because of inaccurate, expensive, and outdated techniques used in the manufacturing of drugs. Ishani wanted to develop a technology that would directly address this problem so cancer drugs can get to market faster making innovative treatments available to all.
Posted in: Insights from Industry | Medical Research News | Disease/Infection News | Healthcare News
Tags: Assay, Bioprinting, Biopsy, Brain, Cancer, Cancer Treatment, Cell, Colorectal, Cytology, Drugs, Immuno-oncology, Manufacturing, Medical School, Medicine, Oncology, Research, Stem Cells, Technology, Therapeutics, Tumor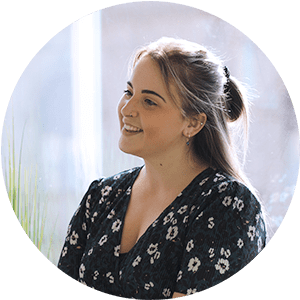 Written by
Emily Henderson
During her time at AZoNetwork, Emily has interviewed over 300 leading experts in all areas of science and healthcare including the World Health Organization and the United Nations. She loves being at the forefront of exciting new research and sharing science stories with thought leaders all over the world.
Source: Read Full Article