There's no getting around it: The keto diet drastically cuts your carb intake (you're allowed anywhere from 20 to 50 grams a day, which isn't much).
It's a tough pill to swallow for wannabe keto dieters who love, love, love carbs. But you don't need to say goodbye to your tried-and-true pasta, pizza, and burger meals…you just need to give them an upgrade.
And how do you do that? Glad you asked. Keto For Carb Lovers is a brand-new book that offers tons of keto-friendly alternatives to your favorite foods. (Hint: Fat head pizza dough is about to change your life, for real.) Also: These carb replacements are actually easy and doable, so you don't need to perform chemistry experiments in your kitchen.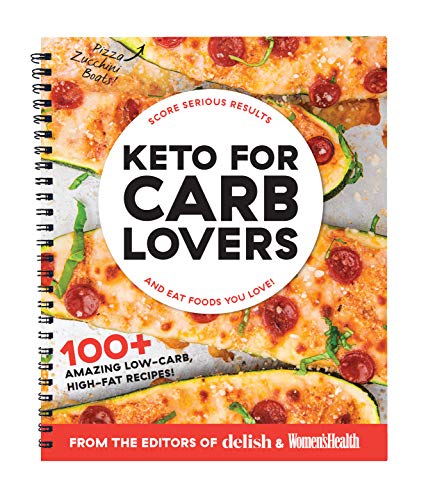 The cookbook: Keto For Carb Lovers (Hearst Magazines, Inc.), out now.
The author: From the editors of Delish (a food and lifestyle brand dedicated to producing delicious, easy recipes; our sister site); Women's Health (oh, hi there); and Lara Clevenger, R.D., of TheKetoQueens.com, a ketogenic dietary nutritionist and keto coach.
What you'll get: Keto For Carb Lovers has more than 100 low-carb, high-fat recipes for keto dieters, along with tons more information on the keto diet and a 21-day keto meal plan complete with a grocery list.
Try it before you buy it:
Fat Head Supreme Pizza
Serves 4 | Total time: 30 minutes
Ingredients: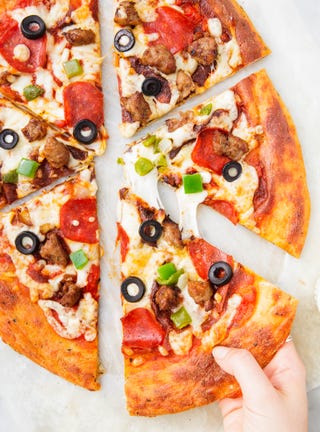 Bryce Johnson
For the crust:
For the toppings:
Directions:
Per serving (two slices): 550 calories, 42 g fat (15 g sat), 1,100 mg sodium, 13 g carbs, 3 g sugar, 3 g fiber, 30 g protein.
For more healthy, easy, keto-friendly recipes, buy Keto For Carb Lovers. You can find also more weight-loss friendly cookbooks here.

Source: Read Full Article