In a recent study published in the journal Nutrition Reviews, researchers describe the views and actions of consumers toward sustainable diets.
Study: Consumer attitudes and behaviors toward more sustainable diets: A scoping review. Image Credit: Andrii Zastrozhnov / Shutterstock.com
The importance of a sustainable diet
Dietary habits around the world are not sustainable. Currently, there is widespread agreement that consumers should switch to sustainable diets, which are described as diets with low environmental effects that facilitate food and nutrition security and healthy life for all generations.
To advance toward more sustainable diets, multisectoral initiatives and top-down policy measures will be necessary. These strategies are likely to place a major emphasis on promoting and supporting customer attitudes and behaviors that are more compatible with sustainable eating habits.
About the study
In the present study, researchers explore a variety of variables, considerations, and suggested strategies, along with a summary of consumers' views and actions toward more sustainable diets.
The team searched for English-language papers published in peer-reviewed journals between January 1, 2012, and April 30, 2021 using the main search words "Sustainable diets AND attitudes AND behavior." This search was performed across Web of Science, PubMed, Scopus, and Science Direct databases.
A total of 1,006 papers were found in the original scan, 322 of which had pertinent titles and keywords. Using Rayyan software, two researchers first screened 256 papers for eligibility and removed duplicates to produce 154 articles. A final screening round eventually led to 54 eligible papers.
Each of the 54 papers' metadata, including title, publishing year, journal, the nation of study, methods, emphasis, applicability to the research question, and restrictions was extracted. To identify the degree to which the variable works, factors promoting or discouraging more sustainable diets were listed and rearranged.
The study team also presented and rearranged suggested actions and techniques to promote more sustainable diets into three goal areas. These areas included policy, research, and food environment; skills, education, and raising awareness; and messaging considerations.
Results
Most of the studies used quantitative techniques, were conducted in European nations, and were released from January 2016 to April 2021.
A total of 24 articles mainly addressed the issues of meat intake, decrease, and avoidance. Seven of these 24 studies also examined consumer consciousness and knowledge of the environmental effects of meat intake. Two of these studies involved vegan and vegetarian consumers in their research designs.
The remaining papers investigated consumer views and information, values, motivations, and associated eating habits, as well as sustainable diet factors and consumer concerns, and behaviors and attitudes toward sustainable diets.
Several sociodemographic factors have an impact on consumers' understanding, views, and actions. In fact, consumers' propensity to engage in more environmentally friendly eating habits is influenced by their sex, schooling, and salary levels.
Studies also noted that women are more interested in sustainable eating issues and are more likely to take appropriate action than males. Women are also more receptive to knowledge about the negative effects of eating more meat, as well as its positive effects on the environment and animal wellbeing. However, research has also revealed that this interest can be hindered by less eager male spouses and children, regardless of women being more willing to embrace meatless meals.
Numerous studies have also found a link between higher educational levels and more sustainable eating habits. Additional research suggests that the higher a person's education, the more likely they are to think that the current levels of meat production and intake are unsustainable and buy meat substitutes. Associations are also noted between a person's residential location, as well as their knowledge of and openness to sustainable eating habits.
Consumers use the word "sustainable diet" to refer to a variety of diets that are generally higher in quality, include a healthy, balanced diet, and include natural, fresh, organic, seasonal, and local plant-based whole foods. Although environmental protection is a feature of sustainable diets, health-related reasons and worries are more prominent than other factors.
When considering sustainable diets, the societal and cultural effects of diets, as well as the dietary carbon, land, and water footprints, are typically not considered. Health and cost are given precedence over environmental, social, and economic considerations, even in nations where consumers are concerned about the impact of products on water and land footprints.
While the ecological effects of diets are poorly known to consumers, pro-environmental behaviors were more closely linked to changes in household energy usage, recycling, plastic usage reduction, and food loss than dietary changes. It was also difficult for the consumers to determine which nutritional practices have the greatest negative effects on the ecosystem and describe and quantify the ecological effects of meals.
Conclusions
Several strategies can be adopted to enable more sustainable diets. The current study provides an outline of the variety of challenges that must be addressed in order to encourage the adoption of more sustainable dietary practices.
Journal reference:
Kenny, T. A., Woodside, J. V., Perry, I. J., & Harrington, J. M. (2023). Consumer attitudes and behaviors toward more sustainable diets: A scoping review. Nutrition Reviews. doi:10.1093/nutrit/nuad033
Posted in: Medical Science News | Medical Research News
Tags: Children, Diet, Education, Food, Language, Meat, Nutrition, Research, Software, Top-Down, Vegan, Vegetarian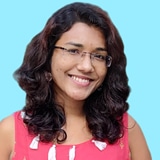 Written by
Bhavana Kunkalikar
Bhavana Kunkalikar is a medical writer based in Goa, India. Her academic background is in Pharmaceutical sciences and she holds a Bachelor's degree in Pharmacy. Her educational background allowed her to foster an interest in anatomical and physiological sciences. Her college project work based on 'The manifestations and causes of sickle cell anemia' formed the stepping stone to a life-long fascination with human pathophysiology.
Source: Read Full Article