Removing the wrong kidney. Paying people to pose as patients so docs can illegally dispense pain meds. Performing plastic surgery without a license. The headlines are littered with bad doctor stories. Drug scams, sexual misconduct, drug abuse—you name it. In 2017, the nation's 70 state medical boards collectively put 711 of the nation's licensed doctors on probation, issued 796 suspensions, and revoked 264 licenses.
And in plenty of cases, you can't keep a bad doc down. In a recent yearlong investigation, the Milwaukee Journal Sentinel and MedPage Today found that between 2011 and 2016 at least 500 disciplined doctors were practicing with a clean license in a new state.
How Bad Docs Keep Their Licenses
There's a system in place designed to prevent that, but it doesn't always work. Lisa Robin, chief advocacy officer of the Federation of State Medical Boards (FSMB), says the organization runs a centralized database that alerts other state medical boards if one of their doctors had been disciplined in another state. "The Disciplinary Alert Service was put in place specifically to prevent someone who had an issue in one state to move undetected to another state," she says.
Sometimes it actually is effective: Data from 2017 show that 1,866 physicians were disciplined for the first time and that 1,339 reciprocal actions were taken by state boards. But the Sentinel and MedPage investigation charges that doctors can still slip through the cracks or take advantage of reporting loopholes. It also charges that some state boards don't bother to check the National Practitioner Data Bank, which is off limits to the public, when issuing new licenses.
Other docs never get censured in the first place. Part of the problem is the reluctance of colleagues to report negligence or incompetency, says patient safety expert Robert Wachter, M.D. of the University of California San Francisco and author of The Digital Doctor: Hope, Hype and Harm at the Dawn of Medicine's Computer Age. "People in the profession protect their own. If you decide to blow the whistle, you can spend the next year in a protracted legal battle, which makes people wish they hadn't done it," he says.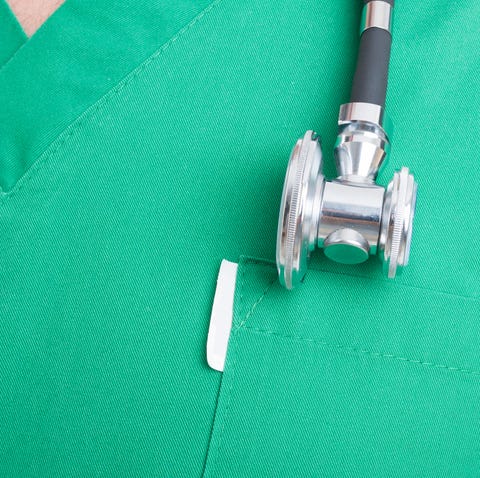 Catalin205Getty Images
So how can you protect yourself from a bad doctor?
Check this database
Robin says consumers can enter their doctors' names into FSMB's database, docinfo.org. It will tell you where they are licensed and whether they've been subject to disciplinary actions. But it's not one-stop researching. If they have a disciplinary action, it will refer you to the respective state medical board website for details on the infraction.
Look up your doc's bio
Dr. Wachter recommends checking these things: Do they have admitting privileges at a respected hospital? Do they publish and have developed an area of expertise? Are they board-certified in a specialty? Although standards vary widely among fields, the board-certified designation means they have passed exams and peer review and are expected to keep up with the latest drugs and developments in their field.
Know what reviews can and can't do
Online reviews seem like a good idea, yet how much can you really tell about a doctor with six 4-star ratings and one comment along the lines of "My doc is the BEST!" on WebMD, Healthgrades, Facebook or Yelp?
Some companies are attempting to make reviews more relevant to consumers. Four years ago, Jake and Deborah Anderson's $70,000 three-clinic, two-state journey through the world of fertility clinics inspired them to create the educational resource FertilityIQ, which now has 25,000 patient reviews. "If you're looking on Yelp to get a sandwich, you can afford to get it wrong. But in the case of healthcare where lives and budgets are on the line, the margin for error is razor-thin," says Jake Anderson. Reviewers are asked to answer 100 questions and must show proof they're real patients to prevent sandbagging competitors. He says the best reviews are substantive, specific to your condition and balanced. "No doctor is perfect, so you want to hear about their strengths and weaknesses," he says.
RealSelf, the plastic surgery review site with more than 300,000 patient reviews, now gives pointers to patients on how to leave better reviews. "We're trying to take reviews to a new level and teach people how to be expert review writers," says Jani Strand, RealSelf's chief brand and communications officer. "We want to know exactly why a doctor was good."
Shop around
Even if your doc is legally in the clear and maybe even comes recommended by people you know, it doesn't mean they're the doc for you. "I know doctors who are technically superb but are jerks. I know others who are lovely people but who don't have great diagnostic skills," says Dr. Wachter. "I also know many doctors who are technically good, smart and nice people. You should look for a physician who is all of those things."
Source: Read Full Article