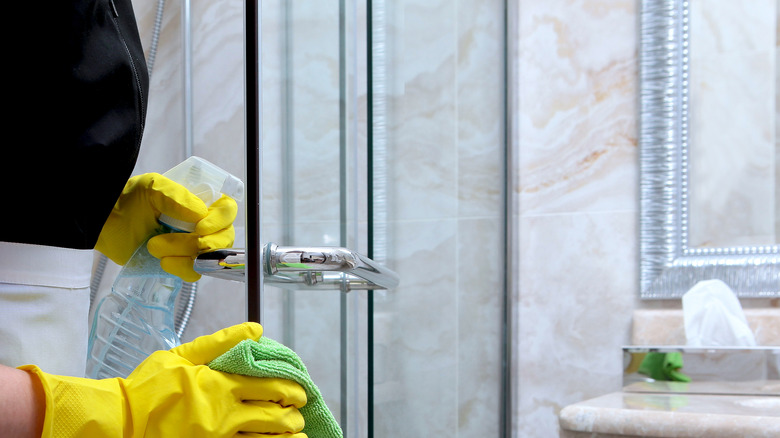 RusAKphoto/Shutterstock
By Rachel Dillin/Aug. 30, 2021 6:50 pm EDT
It's no secret that TikTok users create a dizzying array of videos about a variety of different topics. Many of the clips that go viral on the popular social media platform are termed "oddly satisfying." These types of videos appear on other platforms like YouTube and Instagram, according to Lemonade. Often they contain visual and sound elements that attract viewers. Other times, though, something else might be what makes them seem oddly satisfying to those who watch and comment.
Instead of having interesting visuals or sounds, perhaps an oddly satisfying video shows somebody competently cleaning something incredibly grimy or giving a particularly messy space a fabulous organized makeover. Sometimes it's satisfying to watch a job well done. It's hard to predict which clips will take off into the viral stratosphere, but when they do, you can bet that millions of people end up watching them, with many choosing to leave comments and share them elsewhere. One TikTok user, @jettsetfarmhouse, received the praise of "oddly satisfying" with a sped-up clip about cleaning a shower. Read on to find out more about the viral video.
Here's what makes this shower cleaning video oddly satisfying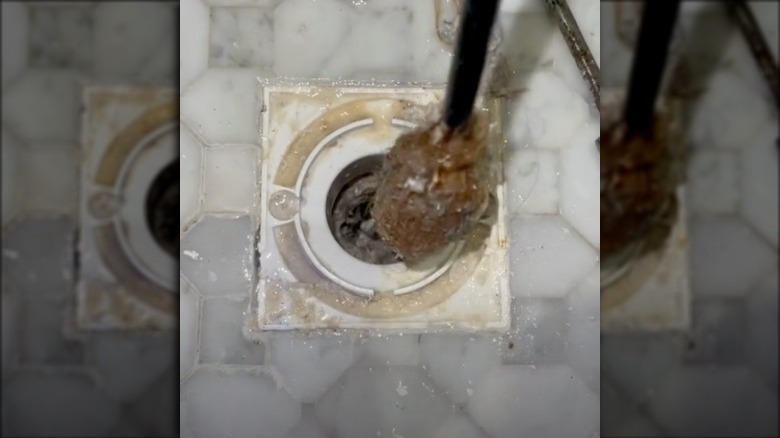 In this video, @jettsetfarmhouse shows a sped-up version of herself cleaning a shower. She quickly organized a bevy of different products lying around the shower, and the clip had her voiceover. At the same time, she rapidly moved various bottles to shelves, leaving the surfaces ready for cleaning. One of the highlights of the video showed her opening the drain and removing a massive clog of hair, and then cleaning it using baking soda and vinegar that foamed up. 
Another part of the video showed her using an electric toothbrush to clean the grout near the glass door. The Kaboom foam bathroom cleaner ($3.72 on Amazon) spray she used throughout the clip foamed up and turned blue, helping her see where she needed to scrub. Commenters noted that watching her clean was satisfying, and her post wracked up more than 563,000 likes along with hundreds of comments and shares. The quick and thorough cleaning is enough to make you want to work on your own shower.
Source: Read Full Article