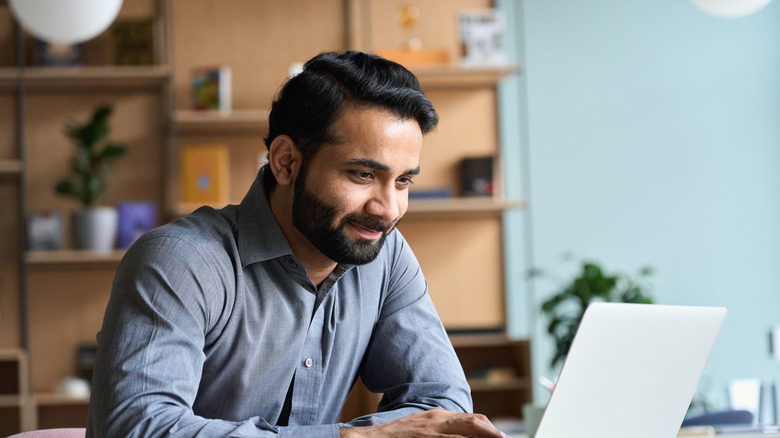 There are many benefits to working remotely. One being you don't have to go to the office. But, while some may prefer not traveling to their job five days out of the week, others may miss the feeling of being in a work environment.
And, with the sudden shift from working with people every day to working remotely by yourself, some sudden loneliness occurs in everyone, whether you prefer working in person or not (via CNN). "If you've been working with people for a while and had that connectivity and face-to-face meetings and were used to that work environment, and now suddenly working at a distance with little connectivity, it really creates a huge problem," Ben Fanning, author of "The Quit Alternative: The Blueprint for Creating the Job You Love Without Quitting," said. "It's like being on a remote island."
And, get this — even if you work around your family or pets, you can still be lonely professionally, the outlet added. The more lonely you are, the more your performance can suffer (via CNN). So, what are some solutions to solving this loneliness?
Per Sun and Co, one important solution is to not work from your bedroom. Studies have shown that working from your bedroom, though it sounds appealing, is really detrimental to your sleeping habits. And, as someone suffering from minimal social contact, the last thing you want to do is stir up your circadian rhythm, the outlet added.
Here are some solutions towards increasing social contact when working remotely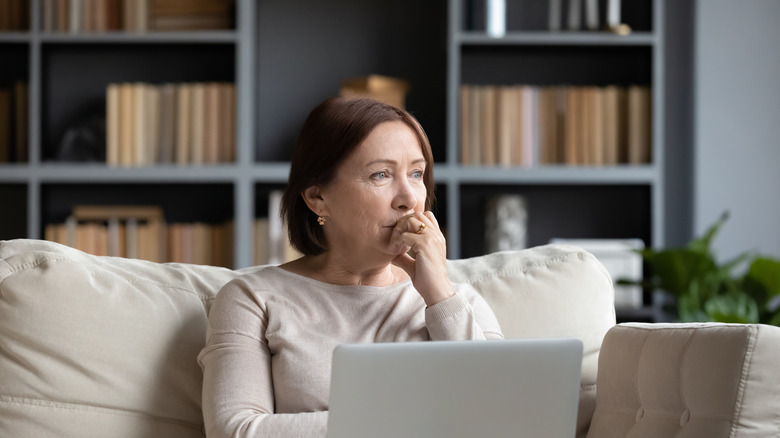 Aside from not working from your bedroom, another solution, per CNN, is starting conversations, but not through social media. Social media can be an impediment to creating long-lasting fulfilling conversations. "A phone call is a far better cure to loneliness than email, instant messages, and social media," Ben Fanning said.
If a phone call isn't an option, there's always exercise. Sun and Co reported that moving around — yoga, cardio, weight lifting, etc. — decreases anxiety, depression, and other negative mental health attitudes like loneliness. And, what's so great about this solution is that you don't have to leave your house to work out. There are YouTube videos that have at-home exercise routines, and if you don't like that, there is always regular ole dancing to some music.
Other solutions include creating lunch-time conversations from your office, getting a pet, and making after-work plays (via Sun and Co). Just because you're not working around people doesn't mean your interaction with human connection has to end.
Source: Read Full Article