The effectiveness of antimicrobial mouthwashes in reducing viral load in saliva of COVID-19 patients
The coronavirus disease 2019 (COVID-19) pandemic, which was caused by the rapid transmission of the severe acute respiratory disease coronavirus 2 (SARS-CoV-2), has claimed more than 6.9 million lives worldwide. SARS-CoV-2 is easily transmitted to healthy individuals through exposure to infected droplets that are generated by an infected person while talking or coughing.
A recent Scientific Reports study assesses the effectiveness of three types of mouthwash in reducing the viral load of SARS-CoV-2 in the saliva of infected individuals.
Study: Efficacy of three antimicrobial mouthwashes in reducing SARS-CoV-2 viral load in the saliva of hospitalized patients: A randomized controlled pilot study. Image Credit: New Africa / Shutterstock.com
Background
SARS-CoV-2 is an enveloped virus that contains an outer lipid membrane. The SARS-CoV-2 spike protein binds with the angiotensin-converting enzyme II (ACE2) receptor of the host to establish infection. ACE2 is significantly expressed in the oral cavity and oral epithelial cells.
COVID-19 manifests a wide range of symptoms, from asymptomatic to severe infection; however, most individuals infected with SARS-CoV-2 develop mild symptoms. COVID-19 can be detected through various clinical samples, including saliva, nasopharyngeal swabs (NPS), oropharyngeal swabs (OPS), and bronchoalveolar-lavage fluid.
Several non-pharmaceutical strategies, such as wearing face masks, social distancing, and maintaining good hand and respiratory hygiene, have been implemented to prevent SARS-CoV-2 transmission. Viricidal strategies have also been formulated to target the lipid envelope of SARS-CoV-2.
Previous studies have reported that certain constituents of mouthwash and toothpaste can disrupt the SARS-CoV-2 envelope protein, which could effectively inactivate SARS-CoV-2 and prevent viral transmission.
There are different types of mouthwashes based on their active ingredients, such as triclosan, chlorhexidine (CHX), cetylpyridinium chloride (CPC), or essential oils. Interestingly, antimicrobial mouthwashes containing cetylpyridinium chloride, povidone-iodine, or chlorhexidine gluconate have successfully depleted viral loads in saliva.
A recent study has reported that CHX mouthwash effectively reduced SARS-CoV-2 viral loads in the saliva of patients for two hours after using the mouthwash. However, an increase in the viral load was observed after two hours.
To date, there remains a lack of data on how mouthwashes containing CHX, hydrogen peroxide (H2O2), and CPC affect the viral load of various SARS-CoV-2 strains in saliva.
About the study
One recent pilot study assessed the effectiveness of three different antimicrobial mouthwashes containing 1.5% hydrogen peroxide, 0.2% chlorhexidine digluconate, and cetylpyridinium chloride in reducing SARS-CoV-2 viral load in the saliva of hospitalized COVID-19 positive patients.
The viral load was measured at different time points from baseline, including 30 minutes, one hour, two hours, and three hours after rinsing. Here, the effectiveness of mouthwashes was determined by comparing the viral load in the test group, who completed three mouthwashes, and controls, who did not perform any rinsing.
The current study included patients between 18 and 74 years of age who were diagnosed with COVID-19 and hospitalized at the Newham University and Royal London Hospitals between April and October 2021. During this period, the SARS-CoV-2 Delta variant was the dominant circulating strain.
In this pilot study, a total of forty patients were randomly assigned to four test groups, each of which comprised ten participants. Group 1 patients received 0.2% CHX mouthwash, Group 2 rinsed with 1.5% H2O2 mouthwash, Group 3 with CPC mouthwash, and Group 4 was the control group.
Study findings
A marginally significant reduction in SARS-CoV-2 viral load in saliva was observed at two and three hours after rinsing in both test and control groups. No significant difference in viral load was observed in any of the tested mouthwashes and control group. Mouth rinsing or even spitting may lead to viral clearance and, as a result, lower viral load in saliva.
Although several studies have indicated that lower concentrations of CPC can inactivate different SARS-CoV-2 strains, including the Wuhan, Alpha, Beta, and Gamma variants, it remains unclear how different strains interact with different mouthwashes. Although mouthwashes reduce viral load in the saliva of SARS-CoV-2 infected individuals, the virus continues to replicate in the upper respiratory epithelia, thereby restoring viral loads in the saliva.
Conclusions
The current study has some limitations that include analyzing critically ill hospitalized COVID-19 patients who were on oxygen support through a nasal cannula that reduces salivary flow. Additionally, it was difficult to fulfill all study criteria, particularly preventing participants from drinking, eating, or performing oral hygiene for at least 30 minutes before each saliva sample was collected.
Despite these limitations, the study findings indicate that all three tested mouthwashes did not exhibit any significant difference in saliva viral loads of SARS-CoV-2 infected patients as compared to controls. More research is needed to fully understand the impact of oral care products on SARS-CoV-2 viral load and transmission.
Journal reference:
Perussolo, J., The, M., Gkranias, N., et al. (2023) Efficacy of three antimicrobial mouthwashes in reducing SARS-CoV-2 viral load in the saliva of hospitalized patients: A randomized controlled pilot study. Scientific Reports 13(1). doi: 10.1038/s41598-023-39308-x https://www.nature.com/articles/s41598-023-39308-x
Posted in: Medical Science News | Medical Research News | Disease/Infection News
Tags: ACE2, Angiotensin, Coronavirus, Coronavirus Disease COVID-19, Coughing, Efficacy, Enzyme, Hydrogen Peroxide, Hygiene, Membrane, Mouthwash, Nasopharyngeal, Oral hygiene, Oxygen, Pandemic, Protein, Receptor, Research, Respiratory, Respiratory Disease, SARS, SARS-CoV-2, Severe Acute Respiratory, Spike Protein, Triclosan, Virus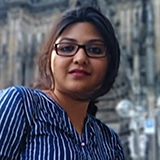 Written by
Dr. Priyom Bose
Priyom holds a Ph.D. in Plant Biology and Biotechnology from the University of Madras, India. She is an active researcher and an experienced science writer. Priyom has also co-authored several original research articles that have been published in reputed peer-reviewed journals. She is also an avid reader and an amateur photographer.