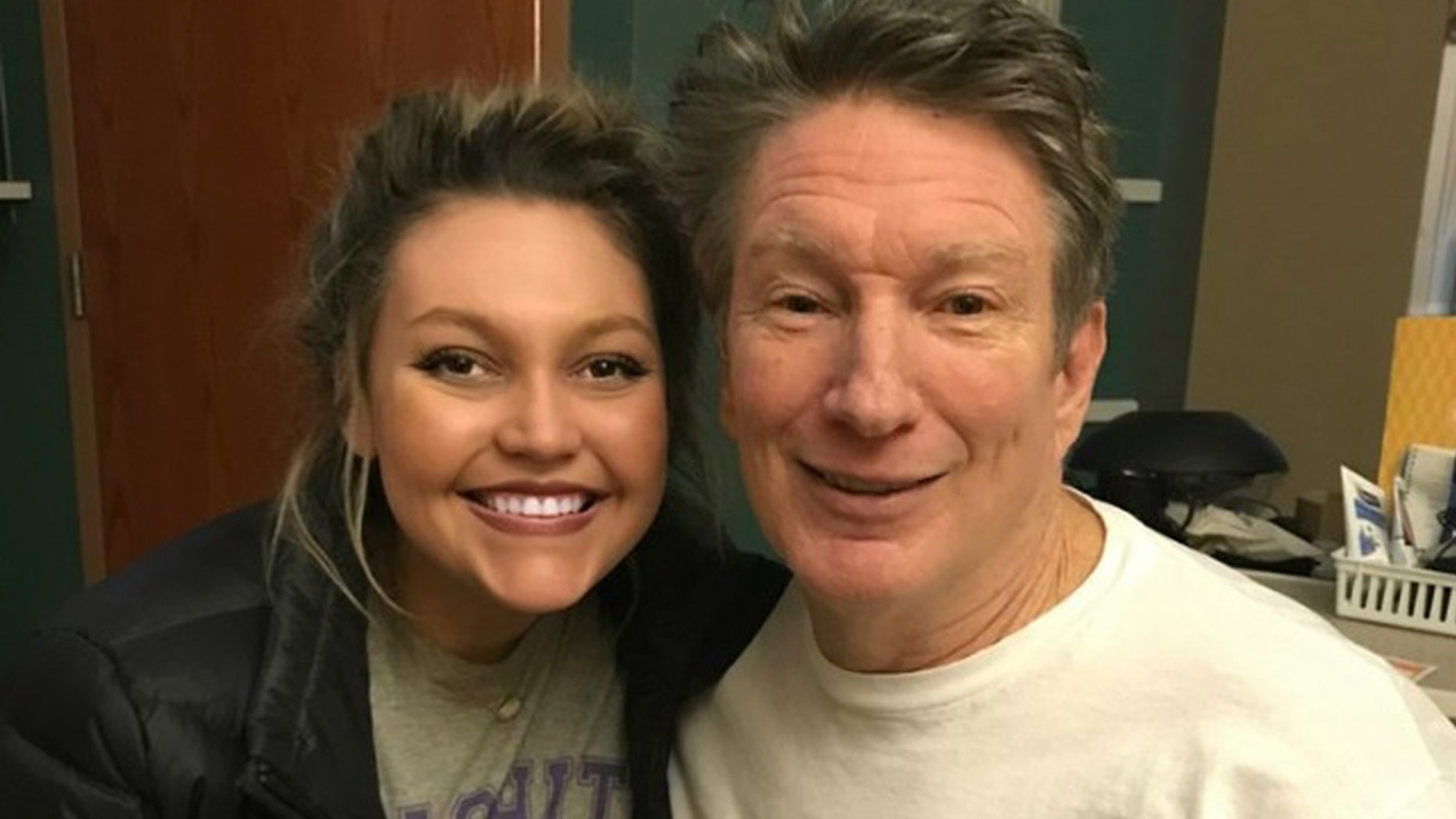 Megan Crawley, 23, a University of Arkansas at Little Rock nursing student, saved Charles Rainey's life after the 67-year-old man collapsed in the gym.
(The University of Arkansas at Little Rock)
A nursing student walked into her gym at just the right time Friday morning after a 67-year-old man had collapsed and wasn't breathing.
Megan Crawley, 23, was met with panicked shouts as soon as she opened the doors of the North Little Rock Athletic Club, and the first year nursing student immediately rushed over to help Charles Rainey, who was quickly turning blue.
NEBRASKA MAN SAYS MIRACULOUS RECOVERY AFTER BEING DECLARED BRAIN DEAD IS 'PROOF' OF GOD
"I just kept thinking, 'please don't die,'" Crawley told the Arkansas Democrat-Gazette. "When I felt he had a pulse and his color came back, I was like, 'thank you, Jesus.'"
Crawley was assisted by her University of Arkansas at Little Rock nursing classmate, Ryan Ruff, who works at the front desk of the gym and is also a medic in the National Guard. Crawley performed CPR while Ruff charged an automated external defibrillator because Crawley had found no pulse.
The students jolted Rainey back to life with dozens of chest compressions and a single defibrillator shock. He was alert and talking before paramedics arrived.
MAILMAN SAVES MAN'S LIFE DURING HIS DELIVERY ROUTE
Rainey, a retiree who decided to run less than a mile to the gym that morning, had suffered cardiac arrest. Crawley visited him at Baptist Health Medical Center on Sunday. He had three stents put in over the weekend and was released from the hospital Tuesday morning.
"I was dead when I hit the floor," Rainey said, recalling his collapse. He praised Crawley as a "sweet girl" who saved his life.
CLICK HERE TO GET THE FOX NEWS APP
Crawley told Fox News she could not have done it alone without "Ryan's amazing teamwork and skills." She also credits her faith and UA Little Rock nursing instructor Joanna Rostad-Hall for preparing her for Friday's emergency.
"She was the one who taught my CPR class," Crawley told the university newspaper. "If it wasn't for Mrs. Rostad-Hall and God, I don't know what I would've done."
MICHIGAN 'MIRACLE LADY' STARTS BREATHING MOMENTS AFTER PLUG IS PULLED ON LIFE SUPPORT
The university praised the students for going above and beyond to save Rainey's life.
"It still gives me goosebumps," Rostad-Hall said. "The fact that they're first-year students, and they did what they did…we could not be more proud of them."
Source: Read Full Article