Among young and middle-aged adults who survived a recent myocardial infarction (MI), highly distressed individuals were twice as likely as mildly distressed individuals to have a major adverse cardiovascular event (MACE) within 5 years, after adjusting for demographics and comorbidities.
Highly distressed individuals were defined as those with a high composite psychological distress score, based on their replies to questionnaires that assessed depression, anxiety, anger, perceived stress, and post-traumatic stress disorder.
Individuals with high distress also had higher blood levels of two inflammatory markers — interleukin-6 (IL-6) and monocyte chemoattractant protein-1 (MCP-1) — in a stress test, suggesting that stress-related inflammation is implicated in the increased risk of MACE.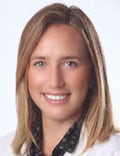 Dr Mariana Garcia
Lead author Mariana Garcia, MD, a cardiology fellow at Emory University in Atlanta, Georgia, reported these findings in a press briefing and will present the study in a moderated poster session May 16 at the virtual American College of Cardiology 2021 Scientific Session.
The study suggests that cardiologists "should consider the value of psychological assessment, especially among younger patients after MI," she told theheart.org | Medscape Cardiology in an interview.
They should also think about exploring treatment modalities for ameliorating psychological distress, such as meditation, relaxation techniques, and holistic approaches, in addition to traditional medical therapy and cardiac rehab after MI.
It is important to adhere "to guideline-directed secondary prevention medication," she added, because it's possible that anti-inflammatory medications like aspirin and statins "are protective towards the effects of stress in everyday life."
Assessing Mental Health After MI
"The study reinforces the importance of assessing mental health and mental well-being in survivors of MI," Salim S. Virani, MD, PhD, immediate past president of ACC's Prevention of CV Disease Section Leadership Council, who was not involved with this research, told theheart.org | Medscape Cardiology.
"The findings are important and identify a need to work on both the atherosclerotic disease process and mental well-being in all survivors of MI," said Virani, a professor in Cardiology and Cardiovascular Research, Baylor College of Medicine, Houston, Texas.
The study also highlights several important groups of patients with high levels of psychological distress post-MI — including females, Black patients, and patients from disadvantaged socioeconomic backgrounds — who may need solutions tailored to their needs while receiving post-MI long-term care.
However, more research is needed, with larger studies, he cautioned.
"Several traditional CVD risk factors also increase the risk of poor outcomes in addition to increasing the levels of inflammatory markers," he noted, and psychological stress can lead to "poor adherence to heart healthy lifestyle and medications prescribed after MI, especially a problem in young patients, as noted in several prior studies."
Also, there was no control group of older MI patients in the current study, so these findings may not be restricted to young/middle aged MI survivors only, Virani noted. Medication analyses are also needed to further understand what drives the association between psychological distress and recurrent cardiovascular events.
Until more results are available from further studies, "assessing for presence of psychological distress in all survivors of MI (young or old) is a good practice," Virani advises.
Clinicians should also work toward prevention of MACE in MI survivors.
"Encouraging patients post-MI to participate in comprehensive cardiac rehab programs therefore becomes even more important, as it has shown to greatly improve cardiovascular outcomes in patients post-MI and addresses several components pertaining to health, wellness, and physical and mental well-being."
Residual Risk
Little is known about psychological distress and the residual risk of future cardiovascular events in young and middle-aged patients with recent MI, Garcia said.
To investigate this, the researchers identified 283 adults in the Myocardial Infarction and Mental Stress-2 (MIMS2) cohort of patients from Emory University-associated centers, who were 18 to 61 years old and had an MI within the previous 8 months.
These MI survivors had an average age of 51, half were women, and 64% were Black.
Garcia and colleagues divided the patients into tertiles of mild (n = 93), moderate (93) or high distress (97), based on their composite psychological distress scores, determined by the method used by Blumenthal et al.
Compared with patients with mild distress, those with high distress were more often Black, female, and socioeconomically disadvantaged (low education, low income, unemployed) and they were more likely to have diabetes, hypertension, or a history of smoking.
Eighty individuals developed MACE; 37% in the high distress group, and 17% in the mild distress group.
Compared to those in the mild distress group, participants in the high distress group had a 2.7-fold increased risk of having MACE during follow-up.
After adjusting for age, sex, race, and education, individuals in the high distress group had a similar 2.5-fold increased risk of having MACE.
However, the risk was attenuated after further adjusting for body mass index, smoking, hypertension, diabetes, dyslipidemia, and medications (HR, 1.9; 95% CI, 1.0 – 3.8), and it was no longer significant after further adjusting for IL-6 and MCP-1 (HR, 1.5; 95% CI, 0.7 – 3.3).
Garcia and Virani have disclosed no relevant financial relationships.
American College of Cardiology (ACC) 2021 Annual Scientific Session: Session 1021-05. Presented May 16, 2021.
For more from theheart.org | Medscape Cardiology, join us on Twitter and Facebook.
Source: Read Full Article