Maybe you got a tingle down there during Portrait of a Lady on Fire (#relatable). Perhaps you've only been attracted to women your whole life, but now you're having wild sex dreams feat. your swoony male Peloton instructor. Or maybe you've been smooching people across the gender spectrum for years, and are just now trying to find a label that fits. Whatever the reason, if you're exploring your sexuality (or want to be), you've landed in the right place.
"It is absolutely normal and common to explore your sexuality to figure out what and who you like and don't like at one or more point in your life," says queer sex educator Marla Renee Stewart, MA, a sexpert for Lovers adult wellness brand and retailer. In fact, one 12,000 person survey published in Journal of Sex Research found that sexuality changes substantially (substantially!) between adolescence and early twenties, and then again from early twenties to late twenties, which suggests that exploring your sexuality is not just common, but necessary in order to achieve self-knowing.
As for WTF your sexuality is exactly? Washington-based sex therapist Katrina Knizek says sexuality is a big, broad term that names a number of things. These include: who you are sexually attracted to, who you are romantically attracted to, your preferred relationship structure, how you like to be touched, the time of day you like to have sex, your erotic content preferences, your past and current beliefs about sex, your kinks and fetishes, your past sexual experiences, and more.
But typically, when people talk about ~exploring their sexuality~, they want to figure out who they have the capacity to be sexually, romantically, or emotionally attracted to (a.k.a their sexual orientation), Knizek says.And if that's why you're here, you're in luck: Ahead, queer sex educators and therapists offer tips to help you Dora The Explorer your sexual orientation.
First of all, do I even need to label my sexuality?
Big nope! For some folks, labels offer identity security. Gabi, 28, Boston, says, "For me, identifying as bisexual feels like coming home." Using the term, she explains, allows her to own and feel valid in her lived experiences.
"Labeling yourself also offers the benefits of helping you more easily find people with similar experiences to enter a community with," says Knizek. (Think: lesbian book club or bisexual bowlers.) Having a label(s) can also be helpful when you're actively dating. "It gives you something to put in your Tinder bio, or allows you to name the genders you're interested in if someone offers to set you up," she adds.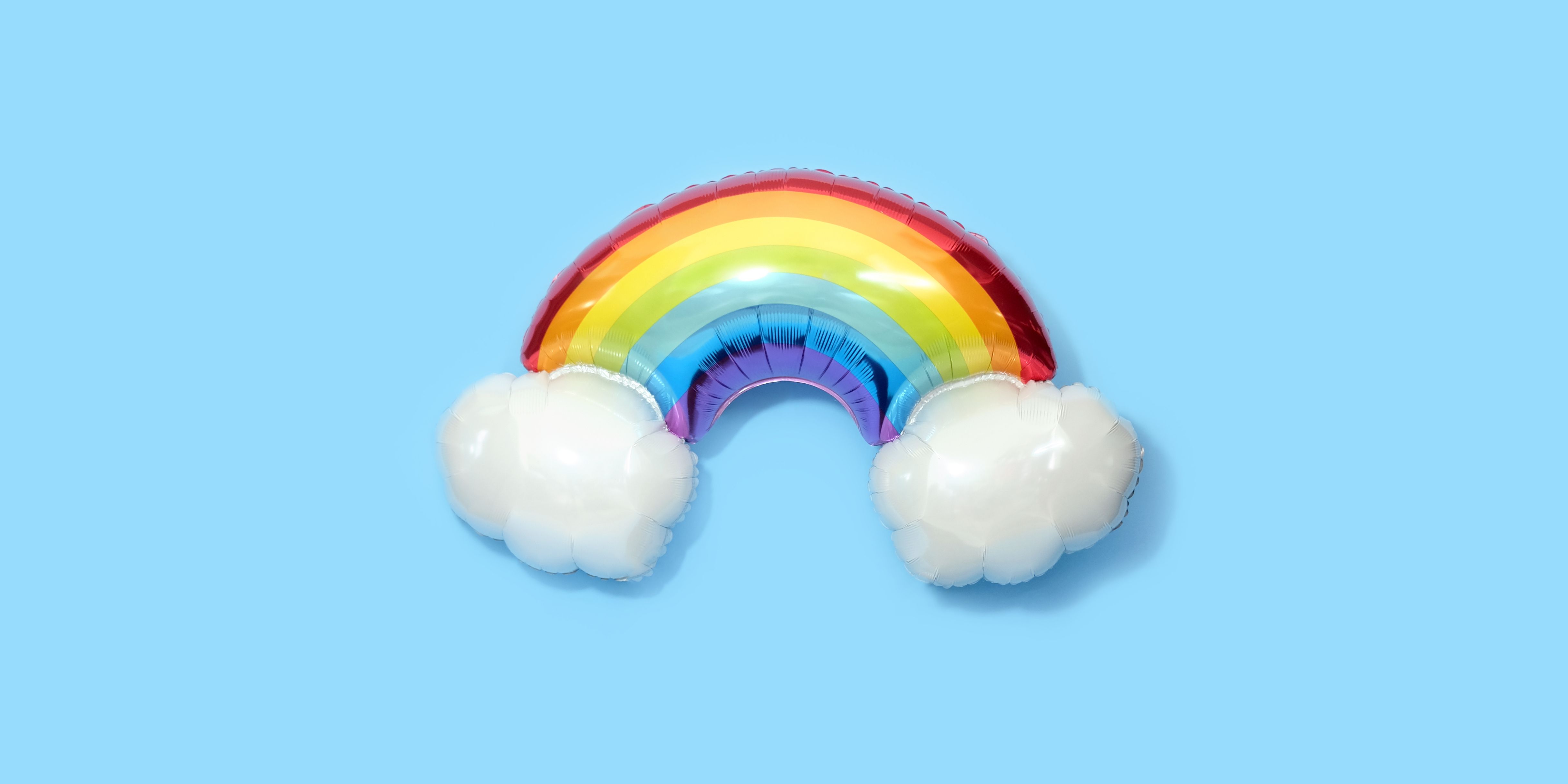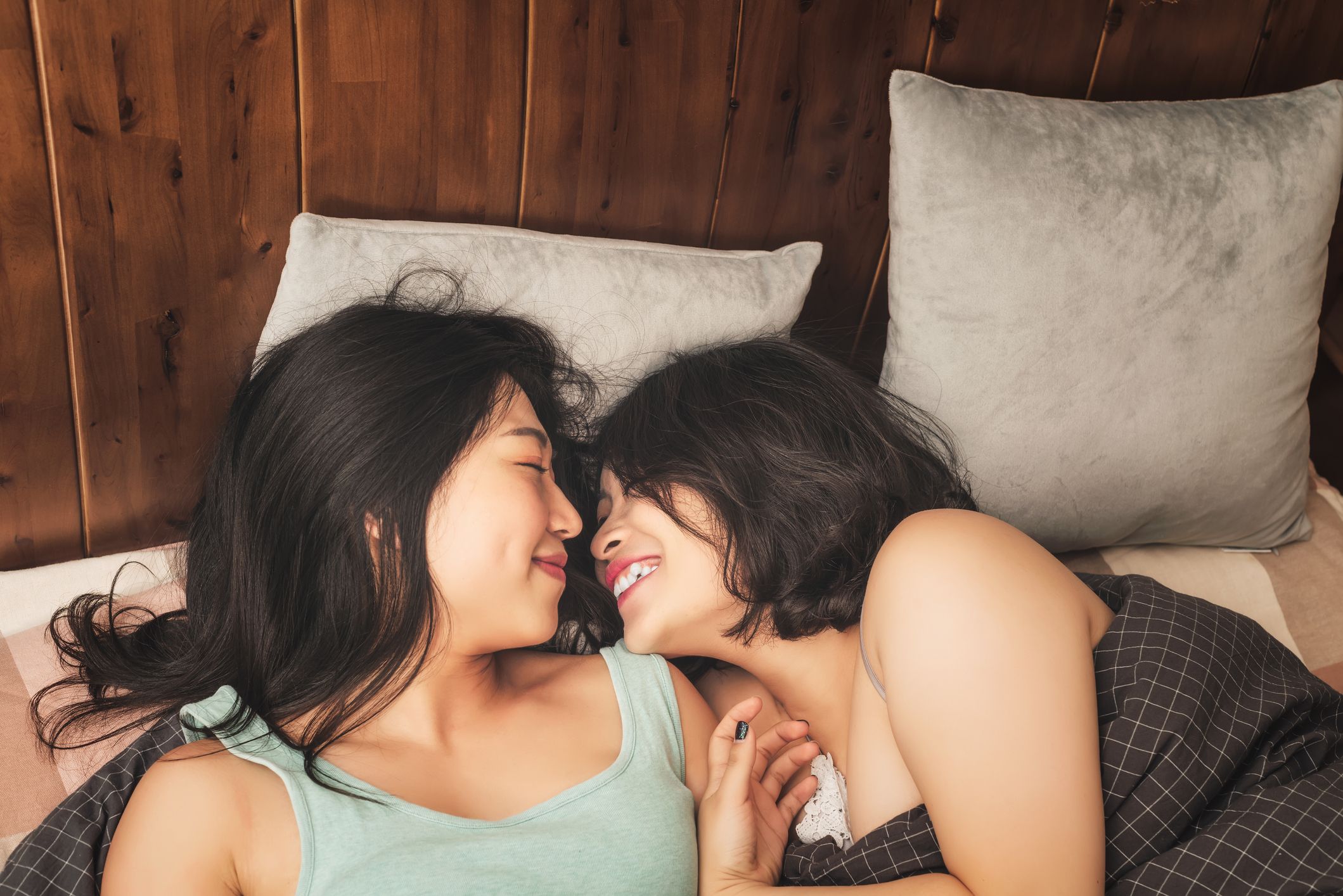 At the same time, others find sexuality labels suffocating. "I've dated people—women, men, and non-binary people—but I don't want to identify as bisexual, pansexual, or omnisexual because labeling myself feels like boxing myself in," Ash, 22, Hartford says.
Even still, some people find one label ineffective at naming their desires, and choose to stack two or more labels together. Personally, I identify as a queer, bisexual dyke because the trio names my lived experience better than any label individually.
Before you decide to buck labels altogether or add one (or more) of them to your identity laundry list, you should know what the common sexual orientation terms are. Here are several to consider:
Allosexual: The opposite of asexual, people who are allosexual regularly experience sexual attraction or desire.
Asexual: Asexuality is an identity and/or orientation that includes individuals who don't experience sexual attraction to anyone, of any gender.
Bicurious: Bicurious is a label for folks who are exploring whether or not they are bisexual. Typically, "bicurious" is seen as a temporary identity.
Bisexual: Describes people who have the capacity for sexual, romantic, or emotional attraction to people with genders similar to their own, and dissimilar to their own. Sometimes also defined as attraction to two or more genders.
Demisexual: An orientation on the asexuality spectrum, demisexuality describes people who only have the capacity to experience sexual attraction towards someone(s) they already have a romantic or emotional connection with.
Fluid: Describes people whose sexual orientation changes over time, or is constantly in flux.
Gay: Names individuals who are sexually attracted to individuals with genders that are the same or similar to their own.
Graysexual: Also on the asexuality spectrum, "graysexuality" is a term people use if they rarely experience sexual attraction.
Lesbian: The most historically accurate definition of lesbian is non-men who are attracted to other non-men. But sometimes, the term is also defined as women who experience attraction to people of the same or similar gender.
Omnisexual: Used to describe individuals who have the potential to be attracted to folks of all genders.
Pansexual: Names people who can experience attraction to any person, regardless of their gender.
Queer: An umbrella term someone might use if they are not heterosexual, not allosexual, or not cisgender. Sometimes used by people who don't fit neatly into any other sexual orientation category.
Questioning: A temporary label for someone who is currently curious about their sexuality.
Okay, what if want to explore my sexuality, but I'm in a relationship?
Fingers crossed it's a happy, healthy, and fulfilling one. And if your 'ship is, good news: It's still entirely possible to explore your sexuality and/or sexual orientation while boo-ed up. That holds true whether you're in a monogamous relationship (meaning, you are each other's one and only), or in an open or polyamorous relationship (you're able to explore other people sexually, romantically, and/or emotionally).
"Your sexual orientation exists and is valid whether you are actively dating and sleeping with the gender, or all the genders you're attracted to," says Knizek. In other words, you're still bisexual if you're only sleeping with someone of a different gender than you, and you can still be lesbian if currently dating a man. "Self-identification, not current or past relationship or sexual history, determines sexual orientation," she says. Noted!
How exactly can I explore my sexuality?
To start your sexploration, Knizek recommends filling your social feed with folks across the sexuality spectrum. "These influencers will give you a sense of who you can be, or what your future might look like," she says. So, as you scroll, notice which creators you see yourself in.
If you're a Very Offline Person™ (jelly!), you could intentionally and respectfully put yourself in queer spaces. For instance, you might grab a beer at your local queer bar, or buy your next read from a queer-owned bookstore. Also worth trying: listening to an LGBTQ podcast.
Next, reflect, reflect, and reflect some more. Knizek suggests spending some time noodling or penning on questions like:
Who do I feel most magnetically drawn to in my life?
In what ways do I want to explore my sexuality?
Where did I learn compulsory heterosexuality?
What label(s) feel good coming out of my mouth?
Oh, and don't forget, you can masturbate! Defined as any practice of self-pleasure, a regular masturbation practice can help you understand what and who turns you on. "As you touch yourself, fantasize about a variety of genders, and watch straight and queer (ethical) porn, to discover who you're most drawn to," says Knizek.
Do I need to come out?
You may want to tell someone(s) that you're currently exploring your sexuality, or that you did explore your sexuality and settled on a new label(s). Or, you may not want to. Either way, you don't need to do anything. "It's a personal decision," says Knizek.
On one hand, "sharing your sexuality with other people can be a powerful, wonderful, and affirming experience," she says. On the other, if the receiver doesn't respond to the news with the kindness you deserve (*side eye*), it can also be a scary, stability-slashing experience.
Stewart's suggestion: "If you are dependent on someone or if coming out could put you in danger, weigh the benefits and consequences of sharing this information to ensure your own personal safety." And if telling someone does result in a sticky situation, do what you can to get to a place of safety ASAP. Maybe even call The Trevor Project, an LGBTQ youth service center, at 866-488-7386 for help or guidance.
The bottom line: Knizek emphasizes that while many people are nervous about exploring their sexuality, the process "can be fun and fulfilling." And who knows? You might have some great solo, partnered, or multi-partnered nookie along the way—or simply find a new group of pals.
Source: Read Full Article