Introduction
Causes and symptoms
Epidemiology
Diagnosis
Treatment and management
References
Further reading
---
Zellweger spectrum disorders (ZSDs) are a group of rare genetic diseases marked by a lack of functional peroxisomes caused by mutations in various PEX genes. Zellweger spectrum diseases are a subset of peroxisome biogenesis disorders that span a clinical spectrum of severity from severe to lesser phenotypes.
Several metabolite abnormalities are commonly found in ZSD patients due to a lack of functional peroxisomes. Liver disease, visual and auditory impairment, and developmental delay are the most common symptoms.
Causes and symptoms
Mutations in any of numerous genes involved in peroxisome biogenesis, known as pexins (PEX), cause ZSDs, which result in faulty peroxisome assembly and function. PEX genes code for proteins that are required for the formation of functioning peroxisomes. The different PEX genes are PEX1, PEX2, PEX5, PEX6, PEX12, PEX26 among others.
Around 60% of ZSD patients have biallelic PEX1 mutations, and nearly 90 distinct PEX1 mutations have been identified thus far. The Zellweger spectrum disorders are a group of autosomal recessive disorders with a wide range of symptoms.
ZSD patients typically have a deficiency of plasmalogens and accumulate very-long-chain fatty acids (VLCFAs), phytanic- and pristanic acid, C27-bile acid intermediates, and pipecolic acid in plasma. ZSDs have a wide range of clinical manifestations, but the following are the most common: liver dysfunction, developmental delay and other neurological abnormalities, adrenocortical dysfunction, and hearing and vision loss.
Read Next: Types of Visual Impairment
ZSDs have a significant impact on fetal development and adulthood. Facial dysmorphism, hypotonia, psychomotor delay, deafness, visual impairment, and seizures are common clinical features seen at birth or as children develop. Adrenal insufficiency, failure to flourish, and a loss of bone mineral density are all things that can happen over time. Neuro-regression is a very prevalent occurrence. In ZSDs, there is a lot of clinical and genetic heterogeneity, as well as a lot of diversity in disease development.
Patients who are severely impacted do not survive infancy or early childhood, whereas those who are somewhat affected live considerably longer and have fewer difficulties, even surviving as adults. Neither genetics nor biochemical abnormalities can predict severity.
ZSDs were previously classified as three separate disorders: Zellweger syndrome (ZS), neonatal adrenoleukodystrophy (NALD), and infantile Refsum disease (IRD). These phenotypes are now identified as presentations within a clinical spectrum (with ZS at the most severe end of the spectrum) and are now collectively referred to as ZSDs to account for the wide variation in presentation.
Epidemiology
In the United States, ZSDs is expected to affect 1 in every 50,000 births. ZSDs are thought to exist all across the world, however, the prevalence varies by region. In Japan, with an estimated frequency of 1 in 500,000 births, the incidence is substantially lower.
Diagnosis
ZSDs have a wide range of disease severity and multi-organ involvement, which makes prognosis and medical management difficult. As a result, ZSD patients require round-the-clock, life-long care, putting a substantial physical, mental, and emotional strain on caretakers.
If a ZSD is clinically suspected, biochemical testing in easily accessible materials such as blood and urine is the first step in confirming the diagnosis. VLCFAs, as well as the peroxisomal bile acid intermediates di- and trihydroxycholestanoic acid, are measured during this procedure.
Klouwer et. al in 2017 created and tested a technique for determining the severity of ZSDs. The ZSD severity score has the potential to be a useful tool in counseling ZSD patients' parents, but it has to be further validated for usage in the neonatal period and for counseling reasons. When classifying and stratifying ZSD patients in clinical trials, as well as describing the natural history of ZSD patients with a certain genotype, this technique could be quite useful. Additionally, the score can be utilized in communications with authorities to ensure that ZSD patients receive adequate support and financial care at an early stage.
Treatment and management
Because there is no curative therapy for ZSD patients, treatment is supportive and based on symptoms. In the majority of patients with a ZSD, oral cholic acid therapy can be utilized to decrease bile acid synthesis at least partially. However, those with severe liver illness should exercise caution due to the possibility of hepatotoxic consequences. DHA supplementation has been suggested as a possible therapy for ZSD patients who have low levels of DHA in their erythrocyte membranes.
ZSD patients may have low plasmalogen levels due to a deficiency in the first peroxisomal steps in plasmalogen biosynthesis. Several case studies have indicated an increase in erythrocyte plasmalogen levels following treatment, as well as clinical symptoms improvement in certain individuals. Adrenal insufficiency, epilepsy, low levels of fat-soluble vitamins, (partly) vitamin K-dependent coagulopathy, high levels of phytanic acid, hearing or a visual impairment, and enamel hypoplasia should all be checked in all ZSD patients. They should be treated according to the anomalies found, such as cortisone supplements, anti-epileptic medications, vitamins, and/or a phytanic restricted diet.
Bose et. al 2019 conducted a study that emphasizes the importance of clinicians, educators, and policymakers working with rare pediatric diseases to consider the experience of ZSD caregivers when managing the disease, developing educational materials, and allocating resources. The study also provides previously unrecognized evidence of ZSD's devastating impact on caregivers and on patient care. As a result, addressing the caregiver experience in ZSD is a critical public health issue.
The study also emphasizes the need for resources, networks, and other support systems for carers of children with uncommon disorders. Despite the limited therapeutic choices for many rare pediatric diseases, families living with uncommon diseases may benefit immensely from modest, targeted resources for emotional support.
References
PEROXISOME BIOGENESIS DISORDER 1A (ZELLWEGER); PBD1A. [Online] OMIM. Available at: https://omim.org/entry/214100
Klouwer, F. C., Berendse, K., Ferdinandusse, S., Wanders, R. J., Engelen, M., & Poll-The, B. T. (2015). Zellweger spectrum disorders: clinical overview and management approach. Orphanet journal of rare diseases, 10, 151. https://doi.org/10.1186/s13023-015-0368-9
Berendse, K., Engelen, M., Ferdinandusse, S., Majoie, C. B., Waterham, H. R., Vaz, F. M., Koelman, J. H., Barth, P. G., Wanders, R. J., & Poll-The, B. T. (2016). Zellweger spectrum disorders: clinical manifestations in patients surviving into adulthood. Journal of inherited metabolic disease, 39(1), 93–106. https://doi.org/10.1007/s10545-015-9880-2
Berendse, K., Klouwer, F. C., Koot, B. G., Kemper, E. M., Ferdinandusse, S., Koelfat, K. V., Lenicek, M., Schaap, F. G., Waterham, H. R., Vaz, F. M., Engelen, M., Jansen, P. L., Wanders, R. J., & Poll-The, B. T. (2016). Cholic acid therapy in Zellweger spectrum disorders. Journal of inherited metabolic disease, 39(6), 859–868. https://doi.org/10.1007/s10545-016-9962-9
Klouwer, F., Meester-Delver, A., Vaz, F. M., Waterham, H. R., Hennekam, R., & Poll-The, B. T. (2018). Development and validation of a severity scoring system for Zellweger spectrum disorders. Clinical genetics, 93(3), 613–621. https://doi.org/10.1111/cge.13130
Wangler, M. F., Hubert, L., Donti, T. R., Ventura, M. J., Miller, M. J., Braverman, N., Gawron, K., Bose, M., Moser, A. B., Jones, R. O., Rizzo, W. B., Sutton, V. R., Sun, Q., Kennedy, A. D., & Elsea, S. H. (2018). A metabolomic map of Zellweger spectrum disorders reveals novel disease biomarkers. Genetics in medicine : official journal of the American College of Medical Genetics, 20(10), 1274–1283. https://doi.org/10.1038/gim.2017.262
Bose, M., Mahadevan, M., Schules, D. R., Coleman, R. K., Gawron, K. M., Gamble, M. B., Roullet, J. B., Gibson, K. M., & Rizzo, W. B. (2019). Emotional experience in parents of children with Zellweger spectrum disorders: A qualitative study. Molecular genetics and metabolism reports, 19, 100459. https://doi.org/10.1016/j.ymgmr.2019.100459
Further Reading
All Rare Disease Content
What is a Rare Disease?
Teaching old drugs new tricks – drug repurposing for rare diseases
What is Agnosia?
What is Ameloblastoma?
More…
Last Updated: Jun 20, 2022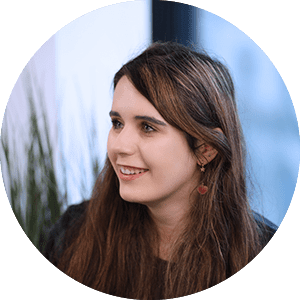 Written by
Aimee Molineux
Aimee graduated from Oxford University with an undergraduate degree in Japanese and Korean Studies, with an exchange year at Kobe University in Hyogo, Japan. Throughout her studies, Aimee took part in various internships, gaining an interest in marketing and editorial work along the way.In her personal time, Aimee can be found either attempting to cook, learning how to code, doing pilates, as well as regularly updating her pet hamster's Instagram account.
Source: Read Full Article