Climate change has exacerbated the challenges of many individuals, particularly those who are living with disabilities and chronic health conditions. Therefore, addressing climate change is not only essential in preserving the future of our global environment but will also determine the long-term health impacts of the world's most vulnerable populations.
how climate affects community health – full video
Climate change and health
Climate change, which is also referred to as global warming, is considered to be one of the greatest threats to public health. Over the past 50 years, human activities, particularly those that involve the burning of fossil fuels, have led to a significant rise in greenhouse gas (GHG) emissions. The increased presence of GHG and other gases like carbon dioxide (CO2) in the environment causes heat to be trapped in the lower atmosphere, thus resulting in higher global average temperatures and inevitable changes to both environmental and human systems.
Waht impact is climate change having on our brain health?
There are several ways in which climate change can impact health. For example, an extreme rise in ambient temperatures has been directly linked to deaths, particularly in the elderly, from both cardiovascular and respiratory diseases. As temperatures rise, the levels of the ozone and other pollutants can subsequently increase, which also further exacerbates these health conditions.
Climate change has also been found to increase the frequency and intensity of weather-related natural disasters. Each year, these disasters are responsible for over 60,000 deaths worldwide, many of which occur in developing nations. These extreme weather events also destroy homes, medical facilities, and other essential services, all of which can increase the risk of a wide range of health effects on the affected population.
At-risk populations
More recently, clinicians around the world have recognized climate change as an additional social determinant of health (SDOHs), alongside factors such as food insecurity, violence exposure, poverty, structural racism, housing instability, and immigration-related stressors. Like these other SDOHs, climate change has also been found to worsen health, increase healthcare costs, disproportionately impact vulnerable populations, and exacerbate the effects of other SDOHs.
Thus, although all populations will inevitably be affected by climate change, certain populations will be more vulnerable to its effects than others. Children, particularly those living in poor countries, are considered to be the most vulnerable population to the health consequences of climate change.
Some documented effects of climate change on child health include worsening of asthma and allergies, physical trauma from disasters, the development of mental health conditions like posttraumatic stress disorder and anxiety following natural disasters, a lack of clean water and food, as well as an increased risk of getting exposure to infectious diseases.
The elderly and people with comorbidities are also expected to experience more severe health effects of climate change.
Image Credit: stockwerk-fotodesign/Shutterstock.com
Global social medical approaches to mitigate climate change
One of the most important ways in which healthcare providers can address the health impacts of climate change on their patients is by implementing an environment-focused approach to their practices.
Clinicians who are caring for individuals who are living in communities that are marginalized by racism and poverty, for example, should recognize the increased risk of these individuals to the effects of climate change. Within the United States, structural racism and segregated development have left Black, Latinx, and Indigenous populations to often live in flood-prone neighborhoods and areas that are exposed to air pollution, industrial chemical, and other toxic threats. Taken together, clinicians should be aware of these conditions and monitor any patients who are residing in at-risk areas.
Since climate change can have profound impacts on the health of individuals and their families, those affected by the effects of climate change must have access to tangible resources. In addition to a family community, these resources can include but are not limited to, access to banks, pharmacies, and power grids, all of which can become fragile in the event of a natural disaster.
Clinicians treating patients who reside in areas that are at a greater risk of natural disasters and are exposed to environmental toxins should therefore educate these populations on disaster preparedness. This will require disaster planning and mitigation strategies that not only focus on ensuring the survival of affected populations but can also preserve essential caregiving networks.
It is also critically important that healthcare providers collaborate with a wide range of professionals to support the health and prosperity of their patients. These professionals can include climate scientists, clean energy leaders, community-based organizations, behavioral health specialists specializing in environmental-related mental health, and policymakers. Ultimately, these conversations can not only emphasize the impact that climate change has on vulnerable patient populations but can also increase the incentive for reducing GHG and CO2 emissions for the betterment of society.
References:
Climate change and health [Online]. Available from: https://www.who.int/news-room/fact-sheets/detail/climate-change-and-health.
Adams, V., Garcia, S., & Jones, D. S. (2021). Climate disasters and global social medicine. The Lancet 398(10301); 656-657. doi:10.1016/S0140-6736(21)01000-X.
Ragavan, M. I., Marcil, L. E., & Garg, A. (2020). Climate Change as a Social Determinant of Health. Pediatric 145(5). doi:10.1542/peds.2019-3169.
Further Reading
All Medicine Content
Herbal versus Synthetic Medicines
The Replication Crisis in Biomedicine
What is Global Social Medicine?
History of Women in Medicine
More…
Last Updated: Nov 17, 2021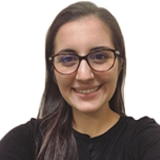 Written by
Benedette Cuffari
After completing her Bachelor of Science in Toxicology with two minors in Spanish and Chemistry in 2016, Benedette continued her studies to complete her Master of Science in Toxicology in May of 2018.During graduate school, Benedette investigated the dermatotoxicity of mechlorethamine and bendamustine; two nitrogen mustard alkylating agents that are used in anticancer therapy.
Source: Read Full Article