Milk offers a vital source of nutrients for growing babies and infants. Parents are encouraged to include milk into their children's diets from a young age to provide them with a source of calcium, which is essential for growing strong bones and teeth, protein, for growth, fat, for brain and eye development, and a myriad of other essential vitamins and minerals such as vitamin B12, vitamin A, and zinc.
However, many parents choose to heat the milk they provide their children, often to provide a source of comfort or to reduce bacteria levels. Recent research has shown that the act of heating milk can be detrimental to the nutritional value of the drink, although, its impact on the common allergens in milk suggested that it may offer a potential method of developing hypoallergenic milk. Here, we discuss the data from the most recent studies on the effects of heat treatment on milk.
Image Credit: FotoDuets/Shutterstock.com
Reduction in calcium content
Recent studies have shown that heating milk can reduce its calcium content. Given that one of the main reasons infants are fed milk is due to its high calcium content, these findings act as a caution to parents choosing to heat milk.
A 2016 study found that the calcium content of non-processed milk was reduced by 10-14% when it was boiled. It also found that the calcium content of pasteurized milk was reduced by 6-7% when boiled. Further analysis revealed that the decrease in calcium content was related to how the levels of ionic and soluble calcium in the sample changed.
These findings suggest that further research is needed to establish the full extent of the impact of heating milk on its calcium content. It should be taken into consideration that most studies have focused on the impact of boiling milk and further research is needed to understand the impact of heating milk at different temperatures. This knowledge could influence children's nutrition and help parents to decide how to best prepare milk for their babies.
Reduction in vitamin and mineral content
B vitamins, such as B6, B12, folic acid, niacin, riboflavin, and thiamine, are essential for maintaining good overall health. They contribute to brain function, energy levels, and cell metabolism. Studies have shown that vitamin B can also prevent infections and can promote cell health.
Milk has high levels of B vitamins, however, these vitamins are particularly impacted by light and heat. Research has demonstrated that boiling milk can reduce its B vitamin content, with one study finding that boiling milk reduces its B vitamin content by around 25%. Another study found that boiling milk decreased its levels of folic acid by 36%. Finally, a further study revealed that levels of riboflavin dropped by 27% after the milk had been boiled.
Other studies highlight that the temperature and the duration that milk is heated for is related to how much its vitamin and mineral content depletes. Milk that is heated to 121 degrees C for 20 minutes has around 70% less ascorbic acid, 60% less thiamin and vitamin B6, and 30% less folate. These results stress that if milk is to be heated, shortening the time and temperature it is heated for could help the milk retain its nutritional value.
Hypoallergenic milk
Recent studies have shown that heating milk can reduce its immunological sensitizing capacity due to the heat denaturing the milk's whey content. This means that it is less likely to trigger allergic responses in those sensitive to milk. Scientists have suggested that heat treatment may offer a way to create non-sensitizing baby milk without casein due to the heat-denatured whey. They hypothesize that the nutritional value of the milk could be restored after heat treatment by adding in vitamins and minerals.
As cow's milk protein allergy (CMPA) is the most common allergy for infants, with roughly 2% to 7.5% of children across the world suffering from this allergy. Establishing a method of producing safe, hypoallergenic milk could have a significant impact.
Image Credit: SizeSquares/Shutterstock.com
Impact on developing countries
Our deepening knowledge of the impact that heat treatment has on the nutritional value of milk is vital to improving infant health worldwide as milk remains a key part of children's diets in different countries and cultures. Educating parents about the impact that boiling milk for long periods has on the vitamin and mineral content of milk is vital for enhancing the nutritional value of children's diets.
Providing education to developing countries may have a significant impact on children's health. For example, many parents in India believe that boiling milk increases its nutritional value, rather than reduces it. A recent survey found that around 59% of mothers believe this, and, therefore, boil their children's milk as they believe it is healthier. In addition, another 24% did not believe that boiling milk had any impact on the milk's nutritional value (whether good or bad).
Disseminating the findings of emerging studies on the heat treatment of milk is vital for improving health worldwide, allowing children to gain more nutrients from a dietary staple.
References
Asadullah, Khair-un-nisa, Tarar OM, Ali SA, Jamil K, Begum A. Study to evaluate the impact of heat treatment on water soluble vitamins in milk. J Pak Med Assoc. 2010 Nov;60(11):909-12. PMID: 21375192. https://pubmed.ncbi.nlm.nih.gov/21375192/
Bu, G., Luo, Y., Chen, F., Liu, K. and Zhu, T., 2013. Milk processing as a tool to reduce cow

'

s milk allergenicity: a mini-review. Dairy Science & Technology, 93(3), pp.211-223. https://www.ncbi.nlm.nih.gov/pmc/articles/PMC3634986/
MacDonald, L., Brett, J., Kelton, D., Majowicz, S., Snedeker, K. and Sargeant, J., 2011. A Systematic Review and Meta-Analysis of the Effects of Pasteurization on Milk Vitamins, and Evidence for Raw Milk Consumption and Other Health-Related Outcomes. Journal of Food Protection, 74(11), pp.1814-1832. https://pubmed.ncbi.nlm.nih.gov/22054181/
Study: Boiling milk depletes nutrition. First Post. Available at: https://www.firstpost.com/fwire/study-boiling-milk-depletes-nutrition-1056579.html
Further Reading
All Baby Health Content
Malrotation of the Gastrointestinal Tract
What are Fontanelles?
Heat Rash in Babies
Why Do Babies Cry?
More…
Last Updated: Apr 12, 2021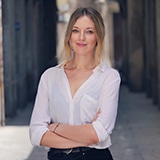 Written by
Sarah Moore
After studying Psychology and then Neuroscience, Sarah quickly found her enjoyment for researching and writing research papers; turning to a passion to connect ideas with people through writing.
Source: Read Full Article