On March 12, 2020, the World Health Organization declared that the outbreak of the severe acute respiratory syndrome coronavirus 2 (SARS-CoV-2), which is the virus responsible for the coronavirus disease 2019 (COVID-19), had reached the level of a global pandemic. Within one week, over 107 nations around the world had closed all schools and affected the lives of more than 862 million students around the world.
Image Credit: vlada_maestro/Shutterstock.com
Distance learning
In response to the shutdown of schools worldwide, educational institutions adopted distance learning to ensure that students were still getting an education while the world continued to battle COVID-19. This distance learning, which was often achieved through the use of various online resources, was quickly initiated at all academic levels with an uncertain duration.
Although many higher education institutions were already familiar with online teaching platforms, most teachers were left with little to no information on how to transition from in-person teaching to distance learning. As teachers, students, as well as their parents, were also unprepared for the transition to online learning. The parents of students we
There remains a lack of information currently available to fully understand the exact impacts that distance learning, which extended to more than one year for most students around the world, had on students. Previous studies have shown that the academic performance of children in the United States, for example, had significantly declined throughout the pandemic and that individuals with developmental skills likely halted their progression to improved skills.
Equity
COVID-19 not only exacerbated the socioeconomic healthcare gaps that exist in many parts of the world but also highlighted the well-documented opportunity and enrichment gaps that exist between high- and low-income student populations. Thus, low-income students were less likely to be equipped with the conditions and resources that were necessary for them to succeed. These gaps, therefore, put low-income students even farther behind relative to their better-off peers.
These opportunity gaps ultimately led to the "digital divide," which refers to the fact that some children do not have access to the devices and internet services that are needed for online learning. In addition to not having the tools for online learning themselves, the teachers of low-income students are also less likely to be proficient in digital software applications and instruction using computers.
Developmental effects
In addition to learning a structured curriculum at school, children also develop social and emotional skills in school that play an important part in their development. Some of the important aspects of school that contribute to the development of these skills include the relationships that children make with other students and their teachers, a sense of routine, and after-school activities that support their mental and emotional well-being.
Many children also experienced sobering realities that they may not have otherwise encountered in their lives. For example, many children witnessed their parents worrying about where their next meal or rent payment would come from. A considerable amount of school-aged students also witnessed family members fearing that they or someone they love might be in danger of serious illness or death.
School closures also caused students to experience a prolonged state of physical isolation from their friends, teachers, and family members. Since social isolation in adults is often associated with a wide range of negative psychological facts, it is not surprising that these restrictions are also affecting the mental health of children and adolescents.
In fact, several studies hypothesize that children and adolescents are more likely to experience higher rates of depression and anxiety after the pandemic has ended. As the duration of isolation continues to extend and reappear, the risk of these negative outcomes also increases.
Health of students
At the beginning of the COVID-19 pandemic when schools were closed and little was known about the wide range of effects caused by SARS-CoV-2, there were relatively few COVID-19 cases that were reported in children. As a result, it was prematurely thought that children were spared from the infection by SARS-CoV-2.
However, as time has progressed and an increasing number of studies are being conducted to understand SARS-CoV-2, children and adolescents have been identified as susceptible to this virus. While not spared from the infection, it has been reported that a large percentage of children infected with SARS-CoV-2 will either be asymptomatic or pre-symptomatic. Children are therefore at a lower risk of hospitalization and severe complications of COVID-19.
While this may be true, there have been several reports of a rare post-infectious effect of COVID-19 in children. This complication, which is otherwise known as a multisystem inflammatory syndrome in children (MIS-C), often recovers within 30 days; however, the case fatality rate (CFR) of MIS-C has been estimated to be between 0-2%.
Resources:
Armstrong-Mensah, E., Ramsey-White, K., Yankey, B., & Self-Brown, S. (2020). COVID-19 and Distance Learning: Effects on Georgia State University School of Public Health Students. Frontiers in Public Health. doi:10.3389/fpubh.2020.576227.
COVID-19 and student performance, equity, and U.S. education policy [Online]. Available from: https://www.epi.org/publication/the-consequences-of-the-covid-19-pandemic-for-education-performance-and-equity-in-the-united-states-what-can-we-learn-from-pre-pandemic-research-to-inform-relief-recovery-and-rebuilding/.
Loades, M. E., Chatburn, E., Higson-Sweeney, N., et al. (2021). Rapid Systemic Review: The Impact of Social Isolation and Loneliness on the Mental Health of Children and Adolescents in the Context of COVID-19. Journal of the American Academy of Child & Adolescent Psychiatry 59(11); 1218-1239. doi:10.1016/j..jaac.2020.05.009.
Nikopoloulou, G. B., Maltezou, H. C. (2021). COVID-19 in children: where do we stand? Archives of Medical Research. doi:10.1016/j.arcmed.2021.07.002.
Further Reading
All Coronavirus Disease COVID-19 Content
The COVID-19 Pandemic: What have the experts learned?
What Mutations of SARS-CoV-2 are Causing Concern?
COVID-19: A Timeline From 1st Case to Vaccination
COVID-19 Misconceptions
More…
Last Updated: Oct 20, 2021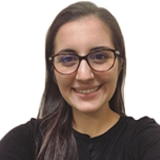 Written by
Benedette Cuffari
After completing her Bachelor of Science in Toxicology with two minors in Spanish and Chemistry in 2016, Benedette continued her studies to complete her Master of Science in Toxicology in May of 2018.During graduate school, Benedette investigated the dermatotoxicity of mechlorethamine and bendamustine; two nitrogen mustard alkylating agents that are used in anticancer therapy.
Source: Read Full Article