Thought Leaders
Krisnah Poinasamy
Head of Research and Innovation Advocacy
Asthma UK and the British Lung Foundation
In commemoration of World Asthma Day 2021, News-Medical interviews Krisnah Poinasamy from Asthma UK about smart inhalers and their benefits for improving asthma care.
Please could you introduce yourself and tell us about your expertise in asthma?
I'm Krisnah Poinasamy, the Head of Research and Innovation Advocacy at Asthma UK and the British Lung Foundation.
My expertise in asthma comes from over 6 years of working to improve the lives of people with asthma advocating for policy changes and increase investment in asthma research and innovation.
What inspired your career and subsequent research into asthma?
Though I'm not a scientist, I'm inspired by the opportunity to create significant changes for people with asthma via research that focuses on their needs. In my career, I have always sought to create a major impact by altering the narrative surrounding that particular field.
For asthma, this means bringing in an era in which people are treated for their specific type of asthma and supported to manage their asthma more effectively all throughout the year. Around 1 in 11 people are currently receiving treatment for asthma.
What is asthma and what are some of the common misconceptions surrounding asthma?
Asthma is a long-term condition that affects your airways – the tubes that carry air in and out of your lungs. When your airways react to certain triggers, it can make it difficult to breathe and lead to symptoms, such as chest tightness, wheezing, or coughing.
Perhaps the most common misconception is that all asthma is the same. People with asthma intuitively know that there are many different triggers of asthma, and there are many different types. Despite this, treatment options have remained broadly the same for decades, primarily inhaled steroids. We now understand that up to 50% of people respond poorly to steroids.
The second misconception is the view that asthma is not a life-threatening condition. In fact, asthma continues to kill thousands of people every year, globally. Therefore, we urgently need research into these types of asthma that are driven by mechanisms that are not responsive to steroid treatments.
Asthma. Image Credit: Twinsterphoto/Shutterstock.com
What treatment options are currently available for people suffering from asthma?
Steroids are the main treatment for people with asthma and they have been for many years. However, we need treatments for the millions who are not responding well to steroid treatments.
In recent years, biologics have also been developed to help people with severe asthma. These drugs can be truly transformative for people but currently, there is no simple way to determine which biologic will work for which person.
If we had a way to identify candidates for these treatments early on in their lives, we could save years of morbidity.
A lot of your research has been dedicated to smart inhalers and implementing these within the NHS. Can you describe what a smart inhaler is and how it works?
A smart inhaler attempts to use technology to improve a patient's asthma. There are many different variations, but most focus on improving adherence by using tracking features. By utilizing Bluetooth technology, they can send information, such as the frequency of usage, from the inhaler to the users' phone and potentially to the healthcare provider as well.
Newer innovations seek to determine how well the inhaler was used or provide information on the external environment that is relevant to the user.
How could smart inhalers help people with asthma?
What benefits do smart inhalers have for asthma sufferers?
Smart inhalers have the potential to improve adherence, which can dramatically improve outcomes for people with asthma. By providing more information on their patterns of usage, it is also possible that smart inhalers could help to stratify those at greater risk due to worsening asthma. There are some individuals that suffer from asthma so severe that current treatment options do not work.
What investment and research is still needed within asthma research and how will this research help to improve the lives of people suffering from asthma?
Asthma UK coordinated the European Asthma Research and Innovation Partnership (EARIP), which brought together scientists, industry, and people with asthma from around the world. EARIP produced a set of fifteen priorities for research and innovation to make a breakthrough for people with asthma. It also produced a series of landmark publications diving into unmet needs for asthma mechanisms.
In 2019, we produced a report, Asthma Still Kills, that built on the outputs of EARIP and followed a high-level discussion with leading scientists from around the world. The contributors focused on the need for more research into non-T2 asthma, which responds poorly to steroids.
The report noted the following areas as critical for scientific progress: sex hormones, airway nerves, the microbiome, and air pollution. Additionally, it was felt that more needed to be done in the fields of primary prevention in children at elevated risk of asthma, and incomplete response to steroid therapy in severe asthma.
Over the last year, the ongoing COVID-19 pandemic has been at the forefront of a lot of people's minds. What impact has the COVID-19 pandemic had on asthma sufferers?
Basic asthma care has been severely affected by the COVID-19 pandemic. Due to the backlog of care created by the pandemic, an estimated 3.5 million people living with asthma are not receiving all elements of basic asthma care.
There are signs that asthma has been a signal for long COVID. However, the reasons behind this are unclear.
Asthma. Image Credit: Lightspring/Shutterstock.com
Your career in asthma research has been remarkable. What achievement are you most proud of during your career?
In recent years, we have begun to turn a corner in securing major commitments from UK funders for further research and innovation. For asthma diagnostics, we secured a co-funding commitment of £500,000 from Innovate UK.
In the past year, we have also secured funding of £2m+ from NIHR and EPSRC for research and innovation into asthma health technology.
We are also immensely proud of our strong links with research groups across Europe and the US as this has enabled us to drive major funders, such as Horizon Europe and NIH, to drastically increase their commitment to asthma research.
What does the future of asthma research and treatment look like?
The future of asthma is better tools to diagnose:
If someone has asthma
Which type of asthma they have?
And to predict if they or their child will develop asthma.
For treatments and self-management, building on precise diagnosis, we want people with asthma to receive personalized treatments for their type of asthma, and equipped with tools to manage their type of asthma daily.
Where can readers find more information?
https://www.asthma.org.uk/60a27fe6/globalassets/campaigns/publications/ae-report-finalapproved.pdf
https://www.asthma.org.uk/support-us/campaigns/publications/diagnostics-report/
https://www.asthma.org.uk/support-us/campaigns/publications/smartasthma/
https://www.asthma.org.uk/support-us/campaigns/publications/digital-asthma/ About Krisnah Poinasamy
About Krisnah Poinasamy
My current role is about ensuring we vastly increase asthma research and innovation. In the coming year, we will be highlighting the role of sex hormones on asthma and seeking to drive investment and collaborations that can shed light on this important area of research.
Additionally, we will be sharing deep insights into the unique behavior patterns of people with asthma and the use of their inhalers. We hope that by sharing these insights we can work collaboratively with companies to develop new products that can help people with asthma better manage their condition.
Posted in: Thought Leaders | Device / Technology News | Medical Science News | Medical Research News | Disease/Infection News | Healthcare News
Tags: Air Pollution, Asthma, Children, Coughing, Diagnostics, Drugs, Frequency, Healthcare, Lungs, Microbiome, Pandemic, Pollution, Research, Steroid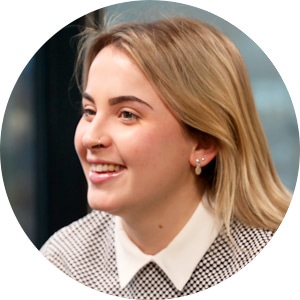 Written by
Emily Henderson
Emily Henderson graduated with a 2:1 in Forensic Science from Keele University and then completed a PGCE in Chemistry. Emily particularly enjoyed discovering new ideas and theories surrounding the human body and decomposition.In her spare time, Emily enjoys watching crime documentaries and reading books. She also loves the outdoors, enjoying long walks and discovering new places.Emily aims to travel and see more of the world, gaining new experiences and trying new cultures. She has always wanted to visit Australia and Indonesia.
Source: Read Full Article