Zika virus has gained increased media attention over the last decade. Although it is mostly found in South and Mid-America, cases have also been found in the U.S.A.
The virus is carried by mosquitos and is most dangerous to pregnant women as the disease can spread to the fetus. The disease is very similar to the dengue virus, and in the past catching and surviving either virus often led to a level of immunity against the other.
However, in recent years this immunity appears to be waning, and, in a new study published in Cell Reports, researchers have been investigating why this is occurring.
The Study
Two new Zika virus (ZIKV) strains were created through alternate passaging of a wild-type strain between cultured C6/36 mosquito cells and either naive or dengue virus (DENV)2-immune mice. The same two groups of mice were then infected through intravenous injection of wild-type ZIKV, and then bled three days after infection. The sera were added to the C6/36 cells for another seven to ten days before re-injection into new groups of mice, with this cycle repeating ten times. The resultant strains were named ZN-p10 and ZDI-p10. To test if this passaging affected virulence, both naive and DENV2-immune mice were infected with wild-type ZIKV, ZN-p10 and ZDI-p10.
The immune mice were protected against infection with the wild-type strain, but both the passaged strains were able to cause severe disease at four days post-infection and were lethal in every case by nine days. Mortality in DENV2-immune mice was also accelerated by a significant decree.
Following this, the infectious viral particles in the serum, spleen, rain and eyes of infected mice were harvested and measured at three days post-infection using focus-forming assays. Both passaged virus strains showed higher viral loads compared to the wild-type strain, even in the DENV2-immune mice. The kinetics and magnitude of the infection in cell culture, including both C6/36 and Vero cells did not differ significantly, suggesting that the different phenotypes might be cell-type dependent.
Sequencing of the strains revealed two mutations in ZN-p10, C1742U in the E protein, and A4338G in NS2B, resulting in an I39V mutation. Strangely, both mutations were also present in ZDI-p10, alongside an addition C23386U mutation in the E protein, resulting in a T470M substitution. As the NS2B-I39V mutation was the most likely candidate for increased pathogenicity, engineered strains were created expressing either this mutation, E-T470M, or both.
While the strain with both mutations was slightly better than the singular NS2B-139V mutation, this was not significant, and it seems likely that this mutation allowed ZIKV to evade protection. ET470M had little to no effect.
As much of the worry over ZIKV is due to its ability to transmit to a fetus in the womb, the next experiments examined placental transmission in DENV2-immune mice. These mice were mated with allogeneic sires and then infected halfway through the seventh day after conception. On day 14.5, the fetuses, placenta, decidue and maternal serum, spleen and brain were harvested.
Most fetuses from immune mothers were viable if infected with wild-type, but those infected with the strains harboring NS2B-I39V showed resorption rates of up to 90%. A fetus infected with ZIKV often develops microcephaly caused by infection of fetal neural progenitor cells – and unfortunately, this mutation was also proved to infect human neural progenitor cells at a significantly higher rate.
To determine the likelihood of this mutation arising in nature, the sequences of NS2B for 1058 isolates were examined, revealing two that harbored an I39 mutation – I39T. This was significantly less pathogenic than I39V in immune mice, but still showed an increase in weight loss and more severe disease than the wild-type.
Conclusions
The authors successfully created new strains of the Zika virus and proved that the process of passaging through mice resulted in significantly increased virulence. They also determined which mutation in the new strains was causing the increased pathogenicity and proved that this mutation could result in increased placental transmission in otherwise-immune mice models and human cellular models.
Finally, they delivered evidence that similar mutations have arisen under natural circumstances. Professor Sujan Shresta, PhD has argued that, 'the world should monitor the emergence of this Zika virus variant', and as the previous immunity derived from Dengue virus infection is no longer as effective as previously, this seems like wise advice.
Journal references:
Jose Angel Regla-Nava, et al. (2022). A Zika virus mutation enhances transmission potential and confers escape from protective dengue virus immunity. Cell Reports. doi: https://doi.org/10.1016/j.celrep.2022.110655 https://www.cell.com/cell-reports/fulltext/S2211-1247(22)00407-7
La Jolla Institute for Immunology. (2022). A small mutation can make Zika virus even more dangerous. https://www.lji.org/news-events/news/post/a-small-mutation-can-make-zika-virus-even-more-dangerous/
Posted in: Medical Science News | Medical Research News | Disease/Infection News
Tags: Brain, Cell, Cell Culture, Conception, immunity, Microcephaly, Mortality, Mosquito, Mutation, Placenta, Progenitor Cells, Protein, Spleen, Virus, Weight Loss, Womb, Zika Virus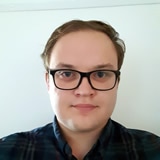 Written by
Sam Hancock
Sam completed his MSci in Genetics at the University of Nottingham in 2019, fuelled initially by an interest in genetic ageing. As part of his degree, he also investigated the role of rnh genes in originless replication in archaea.
Source: Read Full Article