An opioid-sparing protocol successfully reduces the need for opioid medication after outpatient arthroscopic knee or shoulder surgery, new research suggests.
In a randomized clinical trial that included 200 participants, median opioid consumption was 0 mg in the opioid-sparing group and 40 mg in the standard care (control) group.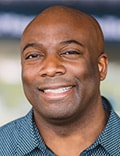 Dr Olufemi Ayeni
"Our study showed that over-the-counter medications are effective in treating pain after arthroscopic knee and shoulder surgery, with limited need for opioid medication post surgery," study author Olufemi R. Ayeni, MD, PhD, professor of surgery at McMaster University and orthopedic surgeon at Hamilton Health Sciences in Hamilton, Canada, told Medscape Medical News.
The results were published October 4 in Journal of the American Medical Association.
Evidence-Based Protocol
The researchers randomly assigned 200 patients undergoing outpatient arthroscopic shoulder or knee surgery to receive an opioid-sparing protocol or standard care, which consisted of an opioid analgesic. The opioid-sparing protocol included:
Naproxen

Acetaminophen (paracetamol)

Pantoprazole

A limited rescue prescription of hydromorphone in case of breakthrough pain

Patient education, including information on pharmacologic and nonpharmacologic pain management strategies
"The opioid-sparing protocol was developed based on the current literature and in consultation with surgeons, anesthesiologists, perioperative nurses, and pharmacists with expertise in perioperative care," said Ayeni.
The primary outcome was postoperative oral morphine equivalent (OME) consumption at 6 weeks after surgery. Secondary outcomes included pain, patient satisfaction, opioid refills, quantity of OMEs prescribed at the time of hospital discharge, and adverse events reported at 6 weeks after surgery.
Most patients (73%) underwent knee surgery, with similar proportions between groups. Of the knee surgeries, 93 (48.2%) were meniscectomy. Other knee procedures included irrigation with or without debridement, chondroplasty, diagnostic arthroscopy, ACL reconstruction, loose body removal, and meniscal repair.
Biceps tenotomy or tenodesis was the most common shoulder procedure. Others included rotator cuff repair, diagnostic arthroscopy, capsular release, subacromial decompression, shoulder stabilization, irrigation with or without debridement, SLAP repair, and synovectomy.
Patients in the opioid-sparing group consumed significantly fewer opioids than patients in the standard care group (P < .001).
Significantly fewer OMEs were prescribed in the opioid-sparing group (mean, 40.4 mg), compared with the standard care group (mean, 341.2 mg; P < .001). There were no significant differences in the other prespecified endpoints.
The rate of adverse events was not significantly different between groups. Two occurred in the standard care group and three in the opioid-sparing group. Medication-related adverse effects, such as drowsiness, gastrointestinal upset, and dizziness, were more common in the standard care group, however (32% vs 19%, P = .048)
The lack of blinding of patients and surgeons was one of the trial's limitations. In addition, the primary outcome relied on patient-reported opioid consumption, and subgroup analyses included small sample sizes and wide confidence intervals, which preclude definitive conclusions.
The authors also stressed that patients underwent minimally invasive arthroscopic surgery, and that their results cannot be extrapolated to more invasive operations that are potentially more painful.
An "Urgent Topic"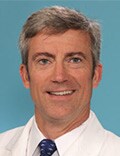 Dr Robert Brophy
Commenting on the findings for Medscape, Robert Brophy, MD, chief of sports medicine at Washington University School of Medicine in St. Louis, Missouri, said, "It's an interesting study, and it is good that it was randomized, but it's not very specific, because they did a bunch of different surgeries."
Some patients had a general anesthetic, and others had regional anesthesia, but the data do not indicate the best approach in each instance, he said. "It emphasizes the idea that we should try to minimize opioid consumption, and that is a good take-home [message], and what we are all trying to do."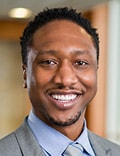 Dr Kelechi Okoroha
Kelechi Okoroha, MD, an orthopedic surgeon at Mayo Clinic in Rochester, Minnesota, told Medscape that he and his group have found similar results in four randomized controlled trials using their own novel nonopioid regimen in common sports surgeries.
"We found that these surgeries can be performed without the use of a single opioid pill with proper dosing and patient education," he said.
"The authors should be commended for their work on this urgent topic…Surgeons should be cognizant that effective pain control can be obtained postoperatively without the use of opioids."
Laurie Hiemstra, MD, PhD, an orthopedic surgeon at Banff Sport Medicine in Canmore, Alberta and president of the Canadian Orthopaedic Association, told Medscape that the study highlights the importance of having a dedicated team looking after patients after their surgery.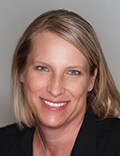 Dr Laurie Hiemstra
"Patient care involves teamwork. Surgeons don't have time to educate patients about which medicines to take and not to take, and this study shows the importance of a team approach. It's important that your nurses, your physician assistants, and others be on board to do this education. It doesn't only have to be the surgeon," Hiemstra said.
"Education is very important. Our patients aren't stupid. They listen, they read, and for so many years, people have been told you have to take opioids after surgery, and they are starting to get more worried about the consequences. The protocol that includes educating patients that there are better ways to deal with pain besides opioids is really important," she said.
The study was sponsored by Hamilton Health Sciences and Physicians Services. Ayeni, Brophy, Okoroha, and Hiemstra reported no relevant financial relationships.
JAMA. Published online October 4, 2022. Abstract
For more news, follow Medscape on Facebook, Twitter, Instagram, YouTube, and LinkedIn
Source: Read Full Article