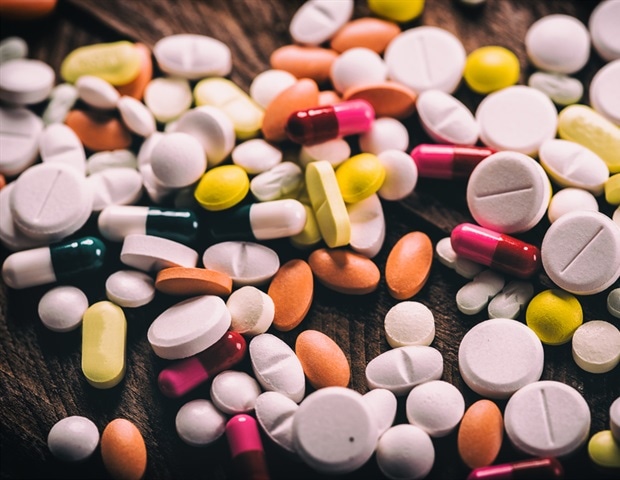 MD Anderson and Nexo Therapeutics partner to advance new cancer therapies against previously undruggable targets
Reviewers' Notes
The University of Texas MD Anderson Cancer Center and Nexo Therapeutics today announced a multi-year strategic collaboration that aligns the innovative technology and capabilities of each organization at the earliest stages of drug discovery and development to rapidly advance impactful new cancer therapies against previously undruggable targets.
The agreement brings together Nexo's unique drug discovery platform, which combines innovative covalent chemistry and chemical biology, with the translational research and drug development expertise of MD Anderson's Translational Research to AdvanCe Therapeutics and Innovation in ONcology (TRACTION) platform.
MD Anderson and Nexo will work together from discovery through investigational new drug-enabling studies to accelerate development of small-molecule therapies for patients with limited treatment options.
"We are excited to work with the team of researchers at MD Anderson to discover and develop novel cancer medicines targeting some of the fundamental drivers of cancer that have eluded past efforts," said Andrew Phillips, Ph.D., founder and chief executive officer of Nexo Therapeutics. "By joining our complementary skills and capabilities at the earliest stages of drug discovery, we aim to enhance the prospects of rapidly advancing novel therapies to the clinic."
Many promising cancer targets present significant hurdles for conventional drug development approaches based on the structure of the target as well as selectivity and pharmacological properties of the drug. The Nexo platform aims to systematically address each of these issues by combining a chemistry engine with chemical biology capabilities.
Nexo's chemistry engine, CODON (Covalent Discovery and Optimization), combines a proprietary library that leverages chemical diversity and innovative covalent chemistries with scalable biochemical and in-cell proteomics. This allows the company to identify promising hit compounds and to conduct rapid optimization to produce compounds for in vivo studies.
The company's unique chemical biology approach, INFINI-T (Informed Profile Before Initiation of Target), uses the power of chimeric fusion proteins to address target biology and pharmacology questions. The function of these chimeric proteins can be controlled by small molecules in cellular and in vivo models to generate detailed information about the required depth, duration and selectivity of target inhibition. Importantly, the INFINI-T platform provides target product profiles for medicinal chemistry well in advance of lead optimization. This is expected to decrease the time and capital needed to bring drug candidates to the clinic.
Together with Nexo's innovative platform, our integrated approach to translational research and drug development is poised to design and rapidly advance novel therapies against high priority oncology targets. This collaboration highlights our commitment to advancing innovative new medicines that address critical unmet needs for our patients."

Tim Heffernan, PhD, Vice President of Oncology Research for TRACTION, University of Texas MD Anderson Cancer Center
MD Anderson established the TRACTION platform to overcome traditional hurdles in oncology drug development and to quickly and safely advance the right treatments for the right patients. The platform incorporates a variety of cutting-edge technologies, disease modeling approaches and data analytics tools to better inform drug development, from discovery into clinical trials. The TRACTION platform is a core component of MD Anderson's Therapeutics Discovery division, an integrated team of clinicians, researchers and drug development experts working to advance impactful therapies for cancer.
Beginning at the first stages of drug discovery and target identification, TRACTION researchers will collaborate with Nexo to characterize susceptible cancers, to identify potential combination treatment strategies and to evaluate biomarkers that can optimize patient selection.
Nexo and MD Anderson will collaborate on discovery and translation efforts, with the option to extend the collaboration into clinical development. Nexo will provide research support funding, and MD Anderson is eligible to receive certain royalties and payments based on a range of future development, regulatory, commercial and business milestones. Nexo will retain all rights to programs under the collaboration and will have sole responsibility for development, manufacturing and commercialization.
Source:
University of Texas MD Anderson Cancer Center
Posted in: Medical Condition News | Pharmaceutical News
Tags: Cancer, Cell, Chimeric Proteins, Codon, Disease Modeling, Drug Discovery, Drugs, Education, in vivo, Ligand, Manufacturing, Medicinal Chemistry, Molecule, Oncology, pH, Pharmacology, Proteomics, Research, Small Molecules, Technology, Therapeutics, Traction, Translation