"Tracking more than about five licenses becomes very cumbersome, time consuming, and expensive," says Andrew Wilner, MD, internist, neurologist, and epilepsy specialist. "At one point, I had 10 licenses, and I've cut it back to about four to be more manageable. I wasn't using them and it didn't look like I ever would."
Wilner, who has worked in locum tenens for decades, says he kept these state licenses because he has a permanent job in Tennessee; he worked before in Arizona and might work locum tenens and/or retire there; he might retire in Florida; and he has worked in South Dakota before and might work locum tenens there.
Theresa Rohr-Kirchgraber, MD, professor of clinical medicine at AU/UGA Medical Partnership in Georgia, holds licenses in that state, Indiana, and North Carolina.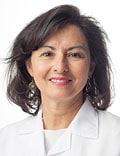 Dr Theresa Rohr-Kirchgraber
She also held onto her initial license in Ohio for several years after she left the state. "I was told it would be easier to get licensed in other states if I kept my initial state license active. I spent money renewing it for years until I realized it didn't matter because each time I applied for a new license, I had to start the process over from scratch. I decided to stop renewing it," she says.
She also let her Georgia license lapse for 12 years when she moved to Indiana. "I had no need for it and didn't want to waste money on renewals. It still took a few months to reactivate the license when I moved back in 2020 because I had to resend some documents. But it was a little easier than applying for the initial license," says Rohr-Kirchgraber. She also plans to let ​the Indiana and North Carolina licenses lapse rather than continue to pay the costs of renewing each license.
Whether you're practicing telemedicine, locum tenens, or have moved recently, you may hold active medical licenses in more than one state. The Federation of State Medical Boards (FSMB) estimates that 23% of physicians hold two or more active medical licenses compared with 77% of physicians who hold just one active license.
But many doctors with multiple state licenses are frustrated by the fees and time-consuming paperwork. Is it worth it?
Fees and Other Frustrations
Cost is a major reason why doctors consider cutting back on the number of licenses they hold. Depending on the state, there are application fees and license processing fees that range from $705 in Florida to $1299 in California. Florida has recently added an annual assessment of $250 to the licensing costs that funds its birth-related Neurological Injury Compensation Association.
Doctors practicing telemedicine also need to work in multiple states to earn a reasonable living. Unless they work for a large company, they typically have to pay their own licensing fees.
"I work as an independent contractor for a small company and have to get enough work to compensate for the fees I pay," says one teleradiologist. She has active licenses in six states.
"It's a money-making scheme by state medical boards. My worst fear is that I will forget to renew a license and have to start the process all over again, which is a huge headache," she said.
Joe Knickrehm, vice president of communications for FSMB, said that physician licensure is the responsibility of individual states. "Licensing fees are necessary to fund, in part, the operations of the state agency responsible for evaluating applicants for licensure, issuing licenses, collecting and evaluating consumer complaints, and taking disciplinary action against a license when necessary."
Locum tenens companies will pay the cost of licensure including renewals if you're actively working for them and using that license, says Wilner.
"I agree the cost can be expensive, even outrageously expensive in some states, but it's something that telemedicine and locum tenens doctors generally can absorb," says Vlad Dzhashi, MD, a hospitalist in Washington who runs the Locum Tenens Guy website. He holds active licenses in six states including California, New York, and Florida.
He is more frustrated about the amount of time he has to spend on paperwork to be licensed in different states. "I feel like some medical boards have very complex documents they want you to complete — the sheer amount of paperwork to get a license can be overwhelming," he says.
California, for example, has a special form they send to doctors asking for every clinical clerkship they completed in medical school with names, dates, and addresses before verifying the information with their medical schools.
To renew their licenses in many states, doctors must take certain CME courses. The Florida medical board requires CME credits in controlled substance prescribing, domestic violence, human trafficking, and medical errors, says Wilner in a blog post. "Just locating these CME courses can be challenging, never mind completing (and paying for them)!"
The CME requirements vary by state medical board — North Carolina requires up to 150 CME credit hours per 3-year licensure cycle while New York's medical board requires no CME credit hours, according to ACLS medical training.
Being licensed in another state doesn't require doctors to have medical malpractice insurance unless they see patients in person or remotely. In that case, employers typically foot the bill, says Rohr-Kirchgraber.
Women Docs May Experience License Delays
Women physicians are more likely to experience licensing delays when they have gaps in their employment due to children or if they changed their names when they married or divorced.
"It took me 6 months to get my license when we moved back to Georgia in 2004 while my husband, who is also a physician, got his license approved in 6 weeks," says Rohr-Kirchgraber, president of the American Medical Women's Association.
She had taken 3 months off between moves to get their children settled. "The medical state medical board didn't just take my word for my work absences; I had to get letters from people who knew me documenting what I did, which was a hassle," she says.
"It's enough to give any woman with employment gaps a panic attack. It's hard not to feel that responding 'yes' to these employment gap questions is tarnishing your record," says the teleradiologist.
She took time off after she married her surgeon husband and they moved to Indiana for his fellowship. "It took me a while to get a temporary job there and then we moved to South Carolina a year later. I was pregnant and ended up taking more time off," she says.
AMWA encourages women physicians to apply for their new state licenses while they are still employed and use PTO (paid time off) to deal with the move. Rohr-Kirchgraber recommends starting the application process even before physicians have a job offer.
She also advises other women doctors to not change their last name — even to a hyphenated one — because it may add to licensing delays. "Keep your original name as it appeared on your medical school and residency transcripts and all other documents that will be verified by state medical boards."
The teleradiologist says she followed that advice to avoid more licensing hassles and didn't change her name when she married her husband.
Ways Docs Can Save Time
State medical boards have made progress in streamlining the application process for physicians who work in multiple states. Medical boards in 36 states, Washington DC, and Guam now participate in the Interstate Medical Licensure Compact created in 2017 to accept a single application for new licenses and renewals, says Knickrehm. Doctors just pay a one-time fee of $700 for the single application in addition to each state's licensing fees. They must also be board-certified and hold a full unrestricted medical license in a compact member state that serves as their state of principal license.
"This is a convenient way to get licenses and saves doctors a lot of time. I know hospitalists in locum tenens who got their new state medical licenses in a few weeks," says Dzhashi.
But he acknowledges there are drawbacks: the extra cost, having to be board-certified, and the fact that some large states (including California, New York, and Florida where a lot of doctors work) are not members.
Another way doctors are saving time is using the Federation Credentials Verification Service (FCVS). They pay a fee to create an information profile to store their core credentials that can be used for multiple state medical boards and another fee each time the credentials are sent to a state medical board.
Thirteen states (including Kentucky, Louisiana, Massachusetts, New York, and Ohio) and the Virgin Islands require physicians to use FCVS. More than half of the remaining states accept FCVS.
It's particularly convenient for foreign medical graduates who can't easily return to their countries to verify their credentials, says Dzhashi.
"Being an international medical graduate, the Education Commission for Foreign Medical Graduates (ECFMG) gave us an option to store credentials with the FCVS and it makes life a lot easier while contemplating or making a move," says Mana Rao, MD, infectious disease medical director at ArchCare in New York City.
The FCVS physician fees are $395 to apply to create a portfolio and send to one recipient and $65 for each additional profile requested at the same time as the initial or subsequent application.
Some doctors with multiple licenses create spreadsheets to track renewals and different CME requirements.
"I would be happier if the process was easier; but it's worth it to me to work in multiple states and do the things that I like," says Dzhashi.
Christine Lehmann, MA, is a senior editor and writer for Medscape Business of Medicine based in the Washington, DC area. She has been published in WebMD News, Psychiatric News, and The Washington Post. Contact Christine at [email protected] or via Twitter @writing_health.
For more news, follow Medscape on Facebook, Twitter, Instagram, YouTube, and LinkedIn
Source: Read Full Article