Industry payments to U.S. gastroenterologists and hepatologists increased from 2014 to 2016 before beginning to steadily decrease after 2016, but they're largely concentrated among a small few, according to new research published in Gastroenterology.
The study aimed to identify trends in these specialties in the years after the Sunshine Act, enacted in 2010, and the federal program Open Payments, established in 2013.
"Although Open Payments launched in September of 2014, all the joinpoints in our study occurred more than a year later in 2016, suggesting a delay in observable changes in behavior on industry physician relationships," wrote Xiaohan Ying, MD, of Weill Cornell Medicine in New York, and colleagues. "Since 2016, we have seen a sustained reduction in general industry payments to physicians while research payments remained stable, which is likely the desired outcome of this program."
That's also the conclusion of Lawrence Kosinski, MD, MBA, a spokesperson for the American Gastroenterological Association, who was not involved in the study.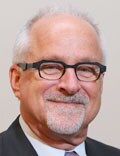 Dr Lawrence Kosinski
"Most all of us are aware of the Sunshine Act and have reacted accordingly, so I am not surprised that reimbursement per physician has declined over the time period," Kosinski told this news organization. "Many physicians are very sensitive to their reporting and have decreased their exposures," said Kosinski, founder of SonarMD and a member of the Health & Human Services Advisory Committee on Value-Based Payment. "What does surprise me is the marked disparity in payments with a very small number of physicians receiving tremendous reimbursement from speaking engagements and promotions."
The researchers retrospectively analyzed industry payments to 26,981 practicing pediatric and adults gastroenterologists and hepatologists using the National Plan and Provider Enumeration System and data from Open Payments between January 2014 and December 2020. The researchers excluded education payments and focused on general payments, which "include charitable contribution, speaker fees, consulting fees, ownership and investments, education, entertainment, food and beverages, gift, honoraria, royalty and license, and travel and lodging," they reported.
Who Gets Paid, and How Much?
While $27.5 million was going to research and grants, most of the payments ($403.3 million) were general payments; out of the total payments to specialists, $30 million went to hepatology, and $400.8 million went to gastroenterology. Nearly all of the general payments ($398.1 million) were for noneducation purposes; 90.5% of general payments went to men and 9.5% went to women, at an average of $17,167 per person. Nearly half the payments (43.8%) were for speaker fees, totaling $174.3 million, followed by 18.4% going to consulting ($73.1 million) and 12.9% going to food and beverages ($51.5 million).
Most of the physicians accepting payments (86.6%) received less than $10,000, but this made up only 8.3% of all payments. Meanwhile, 74% of all the payments, $294.6 million, went to just 3.1% of the physicians, all of whom received more than $100,000.
That breakdown is what most caught Kosinki's attention.
"It's one thing for a speaker to declare that they are receiving funds from pharma, but they never let us know how much," Kosinski said. "Some of these speakers are realizing a very significant payment, which could change the opinions of those listening to their presentations."
The authors reported that a group of 50 top earners (0.2%) received more than $1 million between 2014 and 2020. Their payments totaled $94.8 million and accounted for nearly a quarter (23.8%) of all the payments. All but one of these physicians were men, and one physician has received more than $1 million every year since 2014.
Payments for Guideline Authors Explored
The authors examined payments to practicing U.S. gastroenterologists and hepatologists who helped write clinical guidelines for the following organizations:
American Gastroenterological Association (AGA).

American College of Gastroenterology (ACG).

American Association for the Study of Liver Disease (AASLD).

North American Society for Pediatric Gastroenterology, Hepatology, and Nutrition (NASPGHAN).

American Society for Gastrointestinal Endoscopy (ASGE).
The 186 guidelines published between 2014 and 2020 had 632 physician authors, 415 of whom were practicing gastroenterologists and hepatologists in the United States. Most of these physicians (85.8%) received at least one industry payment, with payments to guideline authors totaling $43.6 million.
Similar to the lopsided breakdown for total payments across all physicians, the majority of the payments (87.4%, or $38.1 million) went to one-quarter of the authors, who each received more than $100,000 per person. Meanwhile, 38.2% of the guideline authors received less than $10,000.
"However, these numbers are likely to decrease in the future as professional societies, such as AASLD, require a majority of the guideline authors to be free of conflict of interest relevant to the subject matter," the authors wrote. They added that members selected as part of the AGA's guideline development group (GDG) must report all conflicts of interest, including indirect and intellectual ones, and are recused or excluded when appropriate. These guideline development group participants must also forgo speaking and consulting arrangements until one year after the guideline's publication.

Trends Have Been Shifting
Total industry payments initially grew at a rate of 11.4% a year between 2014 and 2016 before decreasing at a rate of 5.8% per year after 2016 (P = .03). Though a similar trend occurred at the individual level, it did not reach significance.
However, the trend differed slightly between men and women: Payments to men increased 10.4% annually until 2016 then decreased 6.8% per year thereafter, but women's payments increased 11.3% per year until 2019. Between 2014 and 2019, the amount per person payment dropped 3.5% annually to physicians overall, but payments to women initially increased 35.4% a year between 2014 and 2016 before decreasing.
Although not statistically significant, trends for types of payments showed that speaker and food/beverage fees have been declining since 2016 while consulting fees have been declining since 2014.
"The reduction in industry payments could be due to the Hawthorne effect, where physicians alter their behavior after becoming aware that their payments were being monitored," the authors wrote. "Although many physicians see themselves as less vulnerable to be biased by industry compensation, studies have shown that even small payments can affect behavior such as prescription pattern. Additionally, studies have found that patients are less likely to trust physicians who have received industry payments."
The authors acknowledged the role of industry payments in funding clinical trials but noted that pharmaceutical companies themselves have been taking on more design and execution of trials in recent decades. Further, only 6% of all payments went to research and grant funding, a little more than half the payments for food and beverages.
"While industry research funding is undeniably crucial, it simply plays a very small role in total industry compensation for physicians," the authors wrote. "While speaker events could be beneficial and educational for physicians and other audiences, these events could also be utilized as means to promote specific products. While it is beneficial to seek input from experienced gastroenterologists for novel therapies and devices, actions should be taken to place limitations on industry payments to physicians, especially for the top earners."
One author reported speaker fees from W.L. Gore & Associates and Cook Medical. The other two others had no disclosures. No external funding was noted. Kosinski reported having no relevant disclosures.
This article originally appeared on MDedge.com, part of the Medscape Professional Network.
Source: Read Full Article