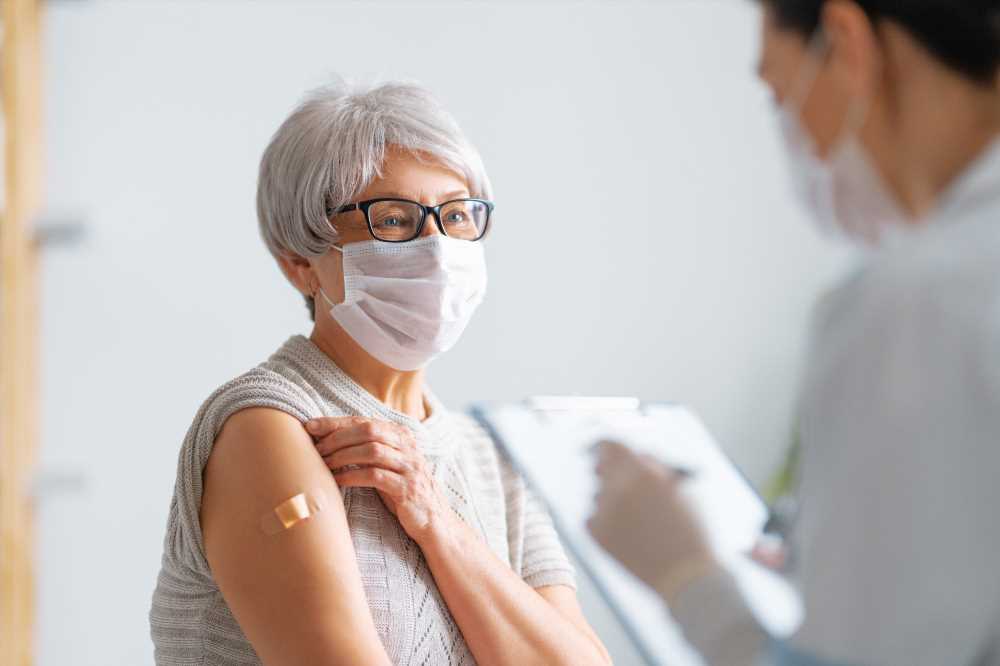 Exploring the safety of COVID-19 mRNA vaccines in the elderly
In a recent study published in JAMA Network Open, researchers evaluate the risks of possible adverse events following severe acute respiratory syndrome coronavirus 2 (SARS-CoV-2) messenger ribonucleic acid (mRNA) vaccination in the elderly.
Study: Comparative Risks of Potential Adverse Events Following COVID-19 mRNA Vaccination Among Older US Adults. Image Credit: Yuganov Konstantin / Shutterstock.com
Background
About 70% of the global population has received at least one coronavirus disease 2019 (COVID-19) vaccine as of January 2023. The Pfizer-BioNTech (BNT162b2) and Moderna (mRNA-1273) mRNA vaccines remain the most commonly administered COVID-19 vaccines.
Previous studies indicate slight differences between the adverse event risks associated with these mRNA vaccines; however, the data is sparse and does not include the elderly or those with certain medical conditions. Furthermore, SARS-CoV-2-infected individuals experience some vaccine-related adverse events, with vaccine efficacy potentially impacting the frequency of these events.
Direct safety evaluations of the COVID-19 mRNA vaccines are required for making clinical decisions. Nevertheless, existing evidence lacks adequate adjustment, does not sufficiently account for events that occur shortly following vaccination, and does not generalize to older populations. To date, no studies have examined potential differences in comparative vaccine safety over patient populations at an increased risk of adverse events.
About the study
In the current retrospective cohort study conducted between December 11, 2020, and July 11, 2021, researchers compare the risks of adverse events between BNT162b2 and mRNA-1273 by frailty status and previous history of adverse events.
The study leveraged an innovative linked database including information on Medicare claims and community pharmacies, which represented over 50% of the United States population receiving Medicare.
Over 28 million fee-for-service community-dwelling beneficiaries aged 65 years or older who received BNT162b2 or mRNA-1273 as their initial SARS-CoV-2 vaccine were identified. Frailty was assessed using a claims-based frailty index and beneficiaries were divided into three categories including pre-frail, non-frail, and frail.
Data on vaccine access, comorbidities, and sociodemographic characteristics like sex, age, ethnicity, and race were acquired. Furthermore, the researchers compared adverse events after the initial BNT162b2 and mRNA-1273 vaccine doses.
Twelve serious adverse events potentially related to COVID-19 mRNA vaccination were considered for the analysis, some of which included facial nerve palsy, myocarditis, myocardial infarction, thrombocytopenia purpura, pulmonary embolism, and deep vein thrombosis. All events were measured using diagnosis codes from Medicare claims.
Study participants were monitored from the day of receiving the first vaccine dose until death, outcome occurrence, or the end of the 28-day follow-up time frame, whichever occurred first, to record possible vaccine-related adverse events.
Study findings
Over six million eligible subjects vaccinated with the BNT162b2 or mRNA-1273 vaccines were included in the current study. The mean age of the participants was 76.3 years, 86.5% of whom were White, and 59.4% were female. The prefrail and frail categories included 38.1% and 6% of the study cohort, respectively.
Both vaccine groups had a low risk of all outcomes. The most frequent events were pulmonary embolism and deep vein thrombosis, which affected 0.23% and 0.27% of participants, respectively.
The mRNA-1273 vaccine was associated with reduced pulmonary embolism risks and other adverse events, including an 11% reduced risk of thrombocytopenia purpura among non-frail subjects as compared to BNT162b2 in subgroup analyses using adjusted models. The Moderna vaccine was also associated with a lower risk of subsequent COVID-19 diagnosis; however, this benefit was not observed in those considered frail.
Although the BNT162b2 and mRNA-1273 vaccines were safe among frail individuals, some differences were observed and more pronounced in non-frail individuals. In contrast to the BNT162b2 vaccine, mRNA-1273 was associated with a 6% lower incidence of pulmonary embolism in non-frail subjects.
An interaction between vaccine product and frailty was observed for thrombocytopenia purpura and facial nerve palsy, with mRNA-1273 associated with an 11% and 14% decreased risk of both outcomes among individuals classified as non-frail, respectively.
Each adverse event was associated with a higher risk for people with its history. Those who received mRNA-1273 vaccination, with no deep vein thrombosis record, had a reduced incident risk of deep vein thrombosis as compared to BNT162b2 recipients.
Conclusions
The current analysis of elderly U.S. individuals indicated that the COVID-19 mRNA-1273 vaccine was associated with a lower incidence of numerous adverse events than the BNT162b2 vaccine, which is likely because this vaccine offered better protection from SARS-CoV-2 infection.
Future studies are needed to distinguish between variations in COVID-19 vaccine effectiveness and safety. Additional research is also needed to examine the influence of frailty during evaluations of SARS-CoV-2 vaccine performance.
Journal reference:
Harris, D. A., Hayes, K. N., Zullo, A. R., et al. (2023). Comparative Risks of Potential Adverse Events Following COVID-19 mRNA Vaccination Among Older US Adults. JAMA Network Open. doi:10.1001/jamanetworkopen.2023.26852. jamanetwork.com/journals/jamanetworkopen/fullarticle/2807927
Posted in: Medical Science News | Medical Research News | Medical Condition News | Disease/Infection News | Pharmaceutical News
Tags: Coronavirus, Coronavirus Disease COVID-19, Deep Vein Thrombosis, Efficacy, Embolism, Facial Nerve, Frequency, Medicare, Myocardial Infarction, Myocarditis, Nerve, Pulmonary Embolism, Research, Respiratory, Ribonucleic Acid, SARS, SARS-CoV-2, Severe Acute Respiratory, Severe Acute Respiratory Syndrome, Syndrome, Thrombocytopenia, Thrombosis, Vaccine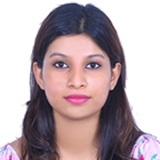 Written by
Shanet Susan Alex
Shanet Susan Alex, a medical writer, based in Kerala, India, is a Doctor of Pharmacy graduate from Kerala University of Health Sciences. Her academic background is in clinical pharmacy and research, and she is passionate about medical writing. Shanet has published papers in the International Journal of Medical Science and Current Research (IJMSCR), the International Journal of Pharmacy (IJP), and the International Journal of Medical Science and Applied Research (IJMSAR). Apart from work, she enjoys listening to music and watching movies.