French children with peanut allergy tend to have reactions to other legumes, including soy, lentil, pea, bean, lupin, and fenugreek, and those other allergies often lead to anaphylactic reactions, a retrospective study from France reports.
"Among children allergic to peanut, at least two-thirds were sensitized to one other legume, and legume allergy was diagnosed in one-quarter of the sensitized patients," write senior study author Amandine Divaret-Chauveau, MD, of the Centre Hospitalier Universitaire de Nancy in Vandoeuvre-les-Nancy, and her colleagues in Pediatric Allergy and Immunology.
People worldwide are eating more legumes these days, the authors note. High in protein, low in unsaturated fats, with low production costs, legumes are important components of increasingly vegetarian, healthy, sustainable diets.
Food allergens are the most common childhood triggers of allergic reactions. Among children in France, legumes cause 14.6% of food-related anaphylactic reactions, with peanut as the main allergen, they add.
Divaret-Chauveau and her colleagues assessed the prevalence and relevance of sensitization to legumes among all children and adolescents aged 1–17 years who had peanut allergy and had been admitted to one academic pediatric allergy department over roughly 3 years, beginning in early 2017. For the 195 study participants, peanut allergy had been confirmed, and they had been documented to have consumed or to have sensitization to at least one non-peanut legume; 69.7% were boys.
The researchers analyzed data on consumption history, skin prick tests, specific immunoglobulin E status, prior allergic reactions, and oral food challenges for each legume. They found the following:
Among the 195 children with peanut allergy, 98.4% had at least one other atopic disease.

Of the 195 children with peanut allergy, 122 (63.9%) were sensitized to at least one other legume. Of these 122 children, 66.3% were sensitized to fenugreek, 42.2% to lentil, 39.9% to soy, and 34.2% to lupin.

Allergy to one or more legumes was confirmed for 27.9% of the 122 sensitized children, including 4.9% who had multiple legume allergies. Lentil, lupin, and pea were the main allergens.

Of the 118 children also having a non-legume food allergy, the main food allergens were egg (57.6%), cow's milk (33.0%), cashew (39.0%), pistachio (23.7%), and hazelnut (30.5%).

50% of allergic reactions to non-peanut legumes were severe, often showing as asthma. Atopic comorbidities, including asthma, in most participants may have contributed to the severity of allergic reactions, the authors note.
Allergy Awareness Needs to Grow With Plant-Based Diets
"The high prevalence of legume sensitization reported in our study highlights the need to explore legume consumption in children with PA [peanut allergy], and the need to investigate sensitization in the absence of consumption," they add.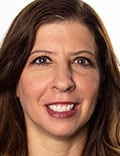 Dr Jodi A. Shroba, MSN, APRN, CPNP
Jodi A. Shroba, MSN, APRN, CPNP, coordinator for the Food Allergy Program at Children's Mercy Kansas City, in Missouri, told Medscape Medical News that few data are available in the literature regarding allergies to legumes other than peanut.
"It was interesting that these authors found such a high legume sensitization in their peanut-allergic patients," Shroba, who was not involved in the study, said by email. "As more people are starting to eat plant-based diets, it is important that we better understand their allergenicity and cross-reactivity so we can better help guide patient management and education."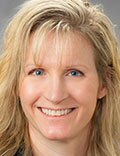 Dr Deborah Albright
Deborah Albright, MD, assistant professor of pediatrics at the University of Pittsburgh School of Medicine, in Pennsylvania, agreed.
"As plant-based protein consumption broadens worldwide, awareness of the potential for cross-reactivity and co-allergy amongst legumes will become increasingly important," she said by email.
"However, positive allergy tests do not reliably correlate with true food allergy; therefore, the diagnosis of legume co-allergy should be confirmed by the individual patient's history, a formal food challenge, or both," advised Albright. She was not involved in the study.
"Cross-sensitization to other legumes in patients with a single legume allergy is common; however, true clinical reactivity is often not present," she added. "Also, legume allergy test sensitization rates and objective reactivity on food challenge can vary by region, depending on diet and pollen aeroallergen exposure.
"Systematic exploration of tolerance vs co-allergy to other legumes should be considered in patients allergic to peanut or other legumes," Albright said.
The authors recommend further research and registry data collection of legume anaphylaxis.
Details regarding funding for the study were not provided. The authors, Shroba, and Albright report no relevant financial relationships.
Pediatr Allergy Immunol. Published online September 8, 2022. Full text
For more news, follow Medscape on Facebook, Twitter, Instagram, and YouTube.
Source: Read Full Article